clutter or clean,whats ur style?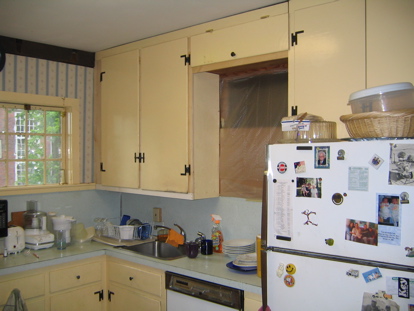 India
May 19, 2007 10:14pm CST
Do you like ur room to be filled with stuff or does too much stuff give you a migrane... Clutter or clean ....whats ur style?
1 response

• United States
20 May 07
For me different rooms are different. The bedroom no one ever sees but my husband and I so it makes no difference. In the kitchen I don't really like seeing things on the counter, but due to lack of cabinet space, it ends up there anyway.(things like electric canopener, and blender) In the living room I don't care. There is usually a laundry basket of clothes waiting to be put up. Or mail waiting to be opened on the coffee table. I think this is because the living room is the "catch all" in my house. It has the tv, the laptop, and space to put your drinks and what nots everywhere. It gets cluttered fast and I just get so tired of cleanin I quit with it. The other rooms will stay cleaner longer if I clean them..