how would you rate hong kong as a "must see" place?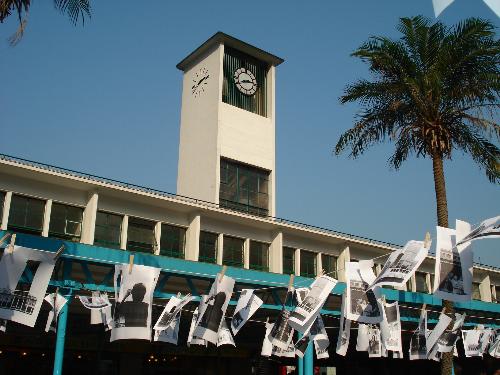 Philippines
May 20, 2007 9:58am CST
Many people love to go to Hong Kong and can't get enough of it, they tend to come back for more of shopping, food treat, sight seeing and a lot more. If you were to rate Hong Kong as a "must see" place...what is the rating, 1-10 and 10 is the highest? Give the reason for your answer.
5 responses

• New Zealand
21 May 07
I went and spent 3 days in Hong Kong as a stopover. What a fab and vibrant place...definitely well worth a visit. My blonde brown old toddler (boy!) was a hit and seemed to encourage people to come and 'chat' with us. We went out on a day trip around mt victoria, we also caught a bus and got off where the mood struck at the top of high vantage point, it was perfectly safe and we never felt in a place we shouldn't be. Another day was spent taking a shuttle then hovercraft over to china for a 16hour day trip, perhaps a nasty thing to do to a toddler but he coped! Of course the shopping was gr8, the food amazing...the heat a little over the top. The little sampan trip out in the harbour was interesting especially when the boat was stopped for the fee to be collected! Yeah...make Hong Kong a must see place!!

• United States
21 May 07
Now that HK Disneyland is open it is a must for anyone who hasn't been on a Disneyland. When I went there, it wasn't open and we just visited [was it] sea world. I think it was sea world. Anyways, it was a theme park about marine life and seeing the fishes, seahorses, etc was very fun . Don't forget to go to Victoria's Peak and ride the tram.

• Philippines
10 Jun 07
I love, LOVE, Hong Kong! I give it a 10. I was fortunate enough to visit the place twice. Both times, I enjoyed myself immensely. It's a vibrant city/state. I'm planning to go back this October, because believe it or not, I haven't been to the Peak, nor the Big Buddha. Can't wait!

• China
21 May 07
i give 10 I never go to Hongkong but i have a change i will go Hongkong is a paradise of shopping shopping is very cheap and the city is very international

•
20 May 07
ive only been the once and i loved it. Particularly i enjoyed the food, so different from Cantonese food i had previously enjoyed in the UK. For food alone i have to give it a 10 blessed be

• Singapore
18 Jul 07
I just came back from my Hong Kong trip yesterday night and based on the Peak (at night) alone, I would rate it 10/10. Seriously my 5 days in HK isn't enough! I love the Night Symphony and the night view from the peak. I'm definitely going to HK again!