my neighbors brother almost died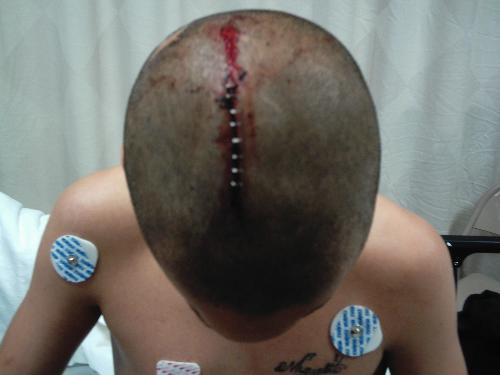 United States
May 20, 2007 3:19pm CST
about three weeks ago. I know a while ago right? Anyway three weeks ago my neighbor got a call that her brother had been in a car accident and a pretty bad one. So i drove her fourty minutes to the hospital that he was at and we went to visit him. He was thankfully alive and not to beat up of course he had to have 7 staples put in his head and had a horrible goose egg. He is doing better thankfully!
2 responses


• United States
20 May 07
it only looked painfull he was on meds majorly

• Denmark
20 May 07
Ow mann that's a pretty nasty cut on his head... I'm glad he's OK.

• United States
20 May 07
i know it could have been so much worse. He didn't have any broken bones thanks goodness.