Want PayPal Advice.

India
May 21, 2007 5:49am CST
I have my PayPal premier account. It is unverified. May I Know how to fund it from my bank account in India? Please suggest.
3 responses

• India
1 Jun 07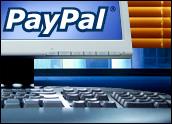 Dear Vijaykt I request you to check the discussion started by me for all Indian users -- regarding payment on mylot and paypal questions .. Here is the link to it -- http://www.mylot.com/w/discussions/993013.aspx Make sure that you read each and every post and many of your questions will be solved .. but if you still have questions then you can contact me and I will be happy to assist you.

• India
21 May 07
Use a credit card and get the Paypal account verified. Whenever you pay through Paypal, the card will be used to pay for your purchases (in cases where sufficient funds are not available in your Paypal account). You will be billed by your local credit card company and you can use your bank account to pay the credit card company. Thus you can use your bank account to fund your Paypal account. This is my understanding. Please verify it with Paypal. All the best.

• India
21 May 07
I had the same problem. I contacted the PayPal people and they said very clearly that it is not possible to add funds to PayPal account by the residents of India through a wire or through a cheque. So, if you wish to build a balance in your PayPal account, the only possibility is to earn online and get paid through PayPal. Earning online is a very slow and rare opportunity task for Indian residents.