love me or love her??

Philippines
5 responses

• Philippines
22 May 07
i've never been attracted to another person whenever i'm in a relationship. so i've never experienced being torn between 2 people, old and new. how serious is your relationship with your long time lover? how is it? is it lacking in something? most of the time, we entertain another love if we are not contented with what we have... if we are not happy in our current relationship. if that is the case with you, you should re-evaluate your relationsip first before you go jump into another one. if you will choose a new love, you must end your current relationship first before going on to the next. things must be clear betwen you and your long time lover so there wouldn't be hang-ups. i've remained faithful, and i can't imagine i'd be anything else. if ever i had to end a relationship, it wouldn't be because there's another person in my life. coz admittedly, it's a big blow to your partner. i'm not judging you or your relationship... but think it over, weigh things over. what do you really want and who would make you happier and a better person... who really loves you and completes your life... who would be there for you, commit to you and love you for who you are... just some thoughts to ponder. goodluck! :)

• Philippines
22 May 07
i choose my long time lover coz maybe im just infatuated with the new girl coz im with my long time lover for the long time

• Philippines
22 May 07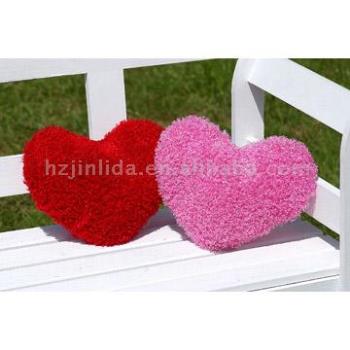 When I am the girl friend of that man in that situation. I will try to be strong enough to let him decide and ask him whether he is in love with that other girl, if he loves her I will give him to her and try to forget my man and make him now be in the list of my friends.... This situation may be possible that's why I Don't give my love too much...

• Quezon City, Philippines
21 May 07
I guess you should choose which weighs more to you a new love or an old one. It will depend on the situation. Which is more close to your heart and you're more comfortable with. If the old flame is the one that makes you happy and comfortable why not chose her instead of a new flame. But then if you found a newer flame which makes it more exciting and which you find more interesting discoveries each day then why not choose the new flame instead. It will totally depend on the person or the situation.

• Philippines
21 May 07
whoever your heart chooses.. i prefer to follow my heart. who deserve to be loved but it needs so much time to choose. enjoy their company.