olive oil and nails

May 21, 2007 11:09am CST
I have to report that massaging olive oil into your nails really does improve their strength and appearance. I have been massaging my fingernails for a couple of weeks now, and the improvement has even been noticed by others. I use a cotton bud to take just a little oil and massage the bud all over the nail. I hope this one will help others, and if you have seen it mentioned before, here is living proof!
11 responses

• Philippines
28 May 07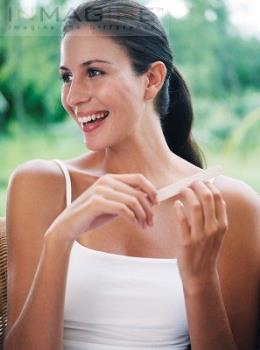 i agree with you.. for those who have dry nails you can fix them by rubbing olive oil into cuticles and nails a half hour before bedtime. Wear plastic bags on hands and feet to help the oil soak in; remove them before bed.

•
17 Jun 07
I have heard about the plastic bag tip before but had not actually "met" somebody who can confirm that it works, so thank you for that. i suppose the plastic increases the body temperature and assists the absorbtion of the oil?

• Philippines
19 Jun 07
me too but I've learned about that from the magazine.. =)

• Netherlands
8 Jun 07
Never thought about using it for my nails, mostly I use olive oil for a real body masagge. But hey...that's a good idea, I'll give it a try....thanks for the tip !!!

•
17 Jun 07
If you are using the oil for massage you probably get the oil into your fingers and nails at the same time and have an even better effect on the circulation than I do with my method!

• Singapore
23 May 07
thanks for the tip! people are always telling me that I should strengthen my nails cos they tend to be 'thin'. but first, I shall have to get some olive oil. will the cooking type work? actually I'm not sure where i can get the non-cooking type anyhow!

•
23 May 07
There are lots of sites from which you may buy oils but I do use the cooking type and it doesn't do my nails any harm lol. If you massage the oil into the nail it is the massaging motion which increases the blood circulcation in the finger, which helps the nail to be stronger. A comment above points out that the nails are not actually stronger, they are actually more supple, therefore they tend not to break. Please let me know how you get on:-) Oh and I am just going to post this tip now. A cube of jelly every day helps strengthen nails :-)

• India
22 May 07
I also do that regularly, and it is a very good remedy for your nails. For ragged cuticles nd brittle nails, you can soak your nails in a bowl of warm olive oil, you can add a little of lemon for a nice scent in it. a few minutes dipping can help britttle nails become more resilient and soften the cuticles , so you can safely push them back. it is very good to apply to your hands also before going to bed.after applying put on you cotton gloves and go to sleep with them. i have done all this myself, so i cansay that it works 100 percent.

•
22 May 07
Thank you, all those extra tips will really get Myloters who have soft and beautiful hands. The only part I would not be able to do is sleep in cotton gloves. I can not abide socks or gloves unless I am literally blue with cold, so I would pass on that part, and I shall try giving my hands nice work out in oil when I spend my hour I allow myself to watch television, so thank you so much :-)

• United States
22 May 07
Wow I didn't know about olive oil and nails.I use it in a base for lip balm , creams, and scented oil rubs that I make from my herbs that I grow... I will try it because my nails are so hard that they snap off it I bang them on something.Maybe it will make them more flexible so they will bend a little.Thanks for the info...It will be helpful for a lot of people..

•
22 May 07
It is a combination of the rich oil, and I do not know very much about oils, I just know what has worked for me, and the massaging motion of applying the oil with the cotton bud. It was a tip I read and it worked for me, and the beauty of it from the point of view of the busy person is that you can literally do this whilst waiting for water to boil. If you tune in to some of darkwing's discussions she is a whizz with herbs, and you may pick up some more recipes there.

•
21 May 07
I may have to give this a go myself. My nails get quite dry and go flaky, with bits sort of peeling off. Also becuase of this my nail polish chips and flakes off really quickly too. What type of olive oil do you use, just the sort you cook with or a special one forumulated for skin use, like an essential oil base oil?

•
22 May 07
You will have to check out with someone who knows about the specially formulated oils, as they have many ingredients. I just use a small amount from the cooking oil and it works fine for me. You say that your nail polish chips and flakes, and the polish may be part of the problem as it does tend to dry nails out. If you cn possibly go for a while without polish, use the oil every day, and buy a buffer and gently buff your nails, you will see a huge improvement, as buffing nails improves the circulation and gives a healthier nail. I hope some of that is helpful, as I am not a beautician, I just try things and if they work for me I tell others.

•
22 May 07
I think rather than strengthen the nails, olive oil makes them more supple and less likely to break off with being brittle. The olive oil also conditions nails to look good and is moisturising for the skin around them, which always helps. Good tip, Shelagh. Brightest Blessings my friend.

•
22 May 07
Hmm good point, Darkwing. I suppose I think my nails are stronger because they are not breaking, when in fact they are more supple. I am always looking for little ways to improve myself and that was one tip I found to be very effective and that I can actually manage to remember to do every day.

•
23 May 07
I am sure you have noticed that if I do not pamper myself nobody else will lol. As well as my fingernailes I am making myself take much greater care of my feet as I now have a chiropodist who will be tsk tsk-ing all over the place if I don't!


• United States
22 May 07
Nice to know this. It is always good tohave strong and beautiful finger nails. Thanks for sharing this tip with us.

•
22 May 07
You are welcome. The thing I like about using the oil in the way I describe is that it can be fitted in during the day very easily, and that makes it more likely that you will be able to apply the oil daily. It certainly has made a difference to my own nails.


•
22 May 07
The nails look shiny and they have a better colour because the circulation of the blood beneath the nail is improved by the regular massaging motion of applying the oil. My nails seem to be stronger also.


•
22 May 07
Yup, my mails take a lot of hammering as I am at the keyboard for up to twelve hours a day, so they need a bit of pampering. I know that it is best to make time for all these different beauty regimes but I tend to try to squeeze them in whilst doing something else.