Shave or Wax?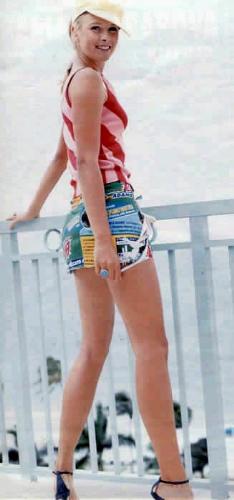 Philippines
May 21, 2007 10:25pm CST
Waxing is way way better than shaving. I wax my legs and it leaves my skin smooth unlike shaving it leaves your skin rough like a cactus. When the hair grows, its like the hair is so thick and very very unattractive.
5 responses


• India
22 May 07
HI edzingers, i fully agree with you that waxing is way way better than shaving. waxing leaves our skin much more smooth and silky. it is no doubt time consuming but that is for that very day only, others days you are free, you just have to take a bath, you dont have to spent that extra time in the bathroom that you do while shaving, and shaving give back hairs within 24 hours, so i dont feel it is worth. if you want to look beautiful you can atleast take that much pain and i dont even think that waxing gives that much of pain that aperson is so scared of it.without that its so unattractive, i cant even think of it, i like sleek and smooth feeling.

• Philippines
22 May 07
I totally agree with you! with waxing your skin become softer and smoother plus the fact that it takes weeks even a month before the hair grows back...unlike shaving it leaves your skin like the ones the chicken has (chicken skin) so rough and itchy...the hair grows back within 24 hours!!!! So, although waxing is painful and it takes a lot of time to be done but its definitely worth it..... well being beautiful can be painful....

• Philippines
22 May 07
hey there edzingers. i havent really tried waxng my hair because i have heard a lot of comments from my friends that it is so painful and it stings after a few days. :( i am a big chicken when it comes to pain so i really opt for the traditional painless way to get rid of unwanted hair which is shaving. :) lolz. :) i think that even when we shave, as long as we shave regularly and use a good brand of shaving cream, the hair wont be like a cactus.

• United States
22 May 07
hhm. l really don't know what you mean by 'waxing' them , could you explain more ; or is it like actually burning your hairs with fire ! ooh .