Where do you work, and why?

United States
May 22, 2007 2:48am CST
I've only been at a few jobs so far in my life, but I've really always enjoyed working with people. Somewhere along the line I ended up working at Comcast, and it has been nothing but fun. It pays well, and I'm really enjoying it. What type of work is your favorite? If you could have any job in the world, what would it be? Why would you do it, and would you want to do it for the rest of your life? I think a job should be fun, not taxing - leave that up to the government! Discuss!
2 responses

• United States
22 May 07
I first must say I do not enjoy my job. But on the other hand I do enjoy the paycheck it earns for my family. I am a production worker fot Toyota. I assist in the production of over 500 cars per night. I would live to become a beta tester for any number of companies but I don't expect that job to open up ant time soon. Why would I want to do that? I would get to try all of the new gadgets and games before anyone else and help shape the electronics industry. For the rest of my life? DEFINITELY! Well, at least until I retired.

• United States
24 May 07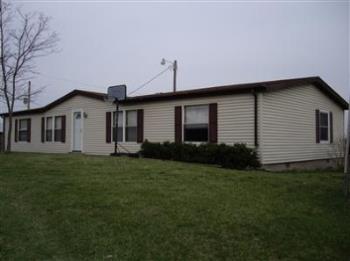 Well I have been thinking about it but first I must get everything in order around our new home. My wife and I are currently about 22 days away from closing on our first home! So I will have to get the bill re-situated and see what I have to earn that way we can keep the house without worrying about it going into foreclosure. As soon as that happens I will most definitely look for a closer job. I will be driving about 45 minutes to and from work at our new place. I just hope that I will find another job that will allow my wife to stay at home as she was for about a year now. The pic is obviously our new house. This is what I kill myself for every night

• United States
25 May 07
that's awesome. Totally, totally awesome. I wish you the best of luck with the new house, I know it'll be something great for your whole family. As for the job, it should be something you'd be comfortable doing your whole life. That's my philosophy on jobs.

• United States
24 May 07
Joe, i am so glad you are at a job you enjoy. If i could do ANYTHING as a career, it would be photojournalism for music. i love to write and i lveo to take photos. What a perfectmatch, right? i would love to follow bands, write about the, take their photos, and get paid for it. That is my dream job.