Do u think?? - Life is Bed of Roses for those who have Positive attitude

India
May 23, 2007 6:45am CST
Life is bed of roses for those who have positive attitude & bed of thorns for those having negative attitude in their life..
4 responses

• India
23 May 07
In my openion it is your attitude which decide what we are and where we are...! everybody think positively than only we can do something in our life otherwise frustration and unsuccess is waiting for us in opposite side. So always try to do something thinking you are positively the success is waiting for you only.

• India
30 May 07
I appretiate ur openion,,thanks for sucha great reply,,u can also give ur interesting comment's on my another discussion, that u can findout from my profile,,reply soon,,take care

• China
23 May 07
i think it is true.at least those who with positive attitude will not think life is bed of thorns.it all depends on what you think.and our attitudes can change our life positively.what we think will happen will definitely happen,if you think something bad will happen,you'll soon find it coming to you,that's my example,lol,so now,before anything finished,i will not say i can't do it if i didn't try before.

• Philippines
23 May 07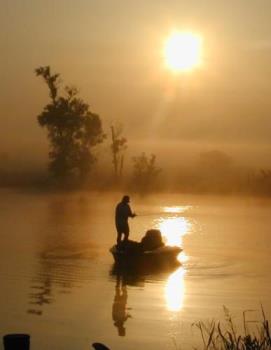 that is really true..but for me, it's difficult to always have a positive attitude..i think too much of anything is bad so I would consider lifting up myself whenever I'm down and try not to think much of the negative issues.

• India
24 May 07
I believe that God gives each and everyone of us talents and opportunities and how we make use of them determines what we become in life. I believe that we must go through some sort of pains, travails, disappointments and tear-filled experiences to make us grow in our faith. I believe God loves all of us and hates nobody, because the thought God has for us are thoughts of peace and not evil, to give us a future and a hope.