What can you say about Chinese Traditions?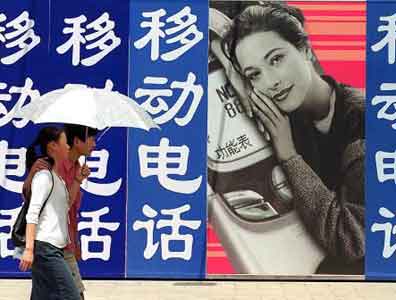 Philippines
May 24, 2007 4:23am CST
I don't know what to comment about this. Remember if a family is pure Chinese then the children has to marry someone who's pure Chinese also. I have a friend who's not Chinese but most of her boyfriends are Chinese. Her recent ex-bf is one hella Chinese and his parents want him to marry a girl who's the same with them too. But the sad part is my friend loves the guy so much, and we thought that he would have the guts to fight for their relationship but its a big NO! So their relationship didn't last, but the happy result is my friend's ex before the guy I mentioned is Chinese also and he is willing to fight for everything and he already talked to his parents about my friend and I am so happy for her. Traditions can be stopped by someone who may not be happy with the result and would totally disagree with it.
3 responses

• Philippines
24 May 07
hello there. my mom is a half chinese so that makes me about 1/4 chinese. :) anyway, we dont practice a the whole chinese traditions in our family. there are just some traditions which stay like we have to wear red when there;s a joyous occasion, we have to avoid the number 4 and appreciate the number 8, and stuffs like that. luckily, i dont have the problem of arranged marriage since my mom dropped that tradition way before. :) i guess thats one of the chinese tradition which is a bit unacceptable to me too. but i am a chinese by blood so even though i dont like that tradition, i have to accept that tradition because it is part of our tradition. im just glad that my mom isnt that traditional though. lolz. :)

• Philippines
25 May 07
You're one lucky girl! Good thing you have a parent like who's very supportive with you and wants you to be happy and make your own decisions in life.

• China
24 May 07
I am a Chinese,but I do not know the trdditon you mentioned.yes,there are many old traditons in our country,but this condition maybe just local,not national.because many of my friends marry with foreigners.but I am happy to hear that one guy want to fight for your friend.this tradition like you said should be stopped.

• Philippines
25 May 07
You don't know that tradition? Fixed marriage? All Chinese are like that maybe you're not pure Chinese. I'm 1/4 Chinese but we don't follow that tradition only pure ones do.

• Singapore
24 May 07
Actually such practices really depends on the family and can happen in any race, I believe. Although some might be more traditional and others more modern. I do know of people who would only marry someone that their families approve of. This means this person has to be of the same race, along with some other criteria. To these people, family loyalty comes above everything else, even love. But there are others who would be willing to defy their families to marry someone of a different race. It takes lots of courage if one grew up in a traditional family but it's possible.