faith

United States
May 24, 2007 1:28pm CST
Do you believe in god? Why or why not?
4 responses

• India
24 May 07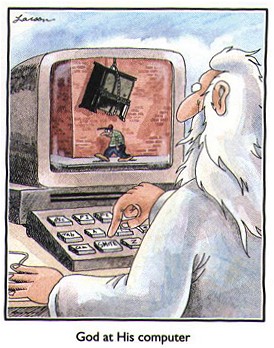 that my friend is the eternal question and can be discussed endlessly. when in trouble i definitly believe. at other times i am a sceptic.

• United States
24 May 07
yes i do believe in God. When i was a child I was going to church. At that time i was only going because my mother made me and it was weird because she wasnt even going. When i became an adult at the age of 29 was when i gave my life to God,ever since then God has really been blessing me. I believe in him because without him i wouldnt be where i am now. Ive gone through alot when i didnt believe in him.But know he never fails. Everybody should believe in God because without him to me you are not complete.

• United States
24 May 07
wow that's is so good of you. And I do strongly agree with you =) God bless!

• Portugal
24 May 07
yes i do bieve in god for everithing that exists in the world.