To moisturize or not?


Philippines
May 25, 2007 7:09am CST
I attended one of our school's seminar about 3 terms ago about facial care and how to apply make-up. It was the L'Oreal's Philippines head make-up artist who was the speaker. He taught us how to apply make-up and how to choose the right shade for us. He told us also that before and after applying make-up we should follow the 3-step routine 1. Cleanse 2. Tone 3. Moisturize My question is this, I have really oily face and I don't know whether I should still apply mooisturizer and what kind of moisturizer to use. Should I?How about you? Do you apply moisturizer on your face? What kind/brand? Is it good? Are you satisfied with it?
5 responses

•
25 May 07
Yes I always apply moisturiser after cleansing. I sometimes skip the toning part, I don't know how important it is but sometimes I do skip it, not always. I think it is important to moisturise because it keeps the skin fresh and helps to renew the cells. It does feel better and fresher, and it looks better too. It helps to keep a glowing complexion. I don't use an expensive brand, I think they are overpriced so I just use the stores own brand usually. There are a few products I like, and if I see any of the better brands in the discount stores I will buy it, and try it out. Usually there is not much difference, the main thing is just to do it. I am quite happy with that. :)

• Philippines
25 May 07
Hi feliniti! Well as I remember, toning is "closing" your pores after you cleanse it. Someone correct me if I'm wrong. I always do the cleanse and toning part. I feel really refreshed after. I don't think I've seen water-based moisturizers here though.

• India
25 May 07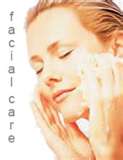 hi marababe, i think we should all moisturise irrespective of skin types. even i have an oily skin but i try to moisturise daily. i was moisturising with water based mosituriser but even then i was having pimples, so now i dilute it with water and then apply it. i have found cucumber juice to be good moisturiser and rose water to be a good toner. in winter milk is a good cleanser and moisturiser. so, do moisturise, it does feel good and, not to mention, look great.

• India
25 May 07
certainly, it does. make sure to use a water based moisturiser and apply it only after thorough cleansing.

• Qatar
25 Oct 07
everyone should moisturize thats what i know.even if have an oily face. u could use moisturizes that is oil free then if u feel hot used it when u go to sleep! i know phil is not but its hotter here more like a hell especially on summer! So i always apply a moisturizer in the morning and at night i put petroleum jelly[weird? yah!]

• China
25 May 07
I believe you should apply moisturizer. It is supposed to add and keep water in your skin. Oily face needs water very much. However, the problem is that it's really hard to find an appropriate moisturizer for a particular face. I've tried many kinds but no moisturizer seems to be perfect for me. And I'm still trying.

• Egypt
25 May 07
well i have an oil face too all the time scaring to put something on my face so if you know something tell me and thx