Have you ever experienced Deja vu?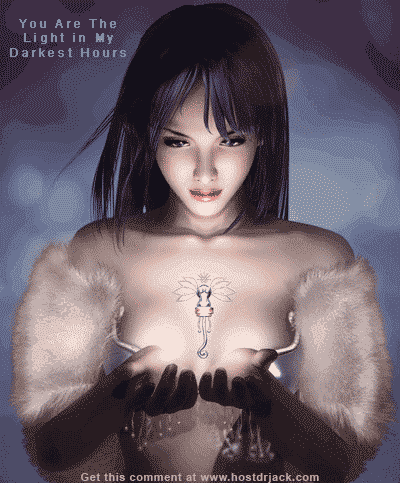 United States
May 25, 2007 4:15pm CST
Have you ever been somewhere or done something and it seemed as though you had been there before or done that before? Do you believe in a previous life? Do you think there is a reasonable explanation for these experiences? Have you ever considered that this may just be an unsolved mystery? Why do you think it happens? Could it be that you have been there and done that and just forgot?
5 responses

• Canada
26 May 07
I have had those episodes and i think they are freaky! I worry about things happening that i can't control. What i've felt is, i've been here before, i've seen this before, i knew that person was gonna say that! What i'm hoping it is, is the parts of the brain that we don't use, kicking in! Giving us insight and a knowledge of untapped intelligence! Science says we don't use all of our brain, but if it was possible what Can't be accomplished? To hold onto my faith, i like to think, only after we die will we get the full use of our brains! I bet you knew i would say this? LOL! Take care LadyMooreSabb.

• United States
27 May 07
LOL I sometimes wish I had the power to tell the future but I think it's better discovering it day by day. Sometimes I have premonitions and dreams and visions they are pretty accurate but I can't seem to get a lock on the timing. I guess I'm not supposed. It's something I've had since childhood. So I stay close to God because I don't know why I have it. If we used all of our brain we would be more than dangerous probably extinct a long time ago. Those episodes of having been there and done that are truly eerie. But who knows perhaps the answer lies in the afterlife. There has to be on if that's when we get to use our full brain. Anyway thanks for sharing have a great holiday weekend.

• United States
25 May 07
I feel like I have had some experiences that seem familiar. It is like in some way, I have already gone through these experiences. They don't happen often. I am wondering if it is some past memories resufacing that I have totally forgotten. I sometimes feel like I just did this very thing a while ago, almost as if replaying it. I am not so sure about past lives and if those experiences carry forward. I think there is a good explanation for these mysteries, and the we haven't found it yet. That is because we are dealing with the unexplainable or something beyond our current comprehension.

• United States
25 May 07
that is exactly what I think but who knows maybe we'll find out in the near future.


• United States
28 May 07
Yes, I have experienced deja vu many times before,LMS. It is a very strange feeling, but not at all unpleasant. Perhaps it is, as has been suggested, a snapshot into our past lives. Who knows? I do believe in reincarnation. I know a little about it but need to learn more. You might be interested in visiting a site from a radio talk-show that discusses all the strange and weird: http://www.coasttocoastam.com The topics range from aliens to ghosts to witchcraft, and everything in between. Good luck to you.

• India
27 May 07
Well i do observed a similar experience but i am not sure if its termed as Deja Vu or not, coz in my case its a little different from others. Actually in my case, for example, if i am doing something, like watching a commercial on tv, in a particular room, at a particular time, and if and only if i wish that the same thing should happen in my life again, then amazingly, it does happen, so....if i was watching something, and if someone like my mom/dad said something at that particular moment, then they will say that again, and i will then realize in future, that yes i have wished that i should see it in future and hence i am experiencing the same thing again. I mean, it doest not happen with me unintentionally but only if i wish, and that commercial thing is just an example, i have experienced it dozens of times in my life and still do, and it really happens again, sometimes, after few weeks, months, or sometime after 1-2 years, but whenever it happens, i can easily remember that yes i have wished to experience this again and only then i am experiencing it again. Seems quite weird and funny, if u tell this to someone, a lot of people doesn't believe you, but u only know, its a truth.