How can I help my far away friend?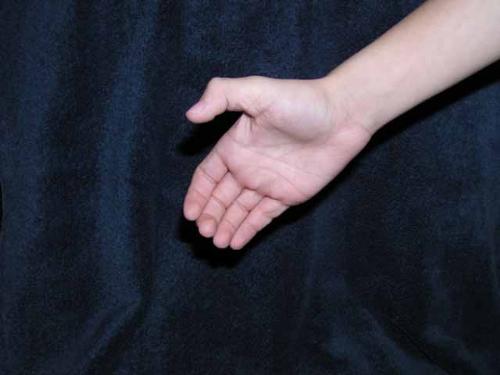 India
May 25, 2007 11:14pm CST
My friend, who is in the other side of the globe is going through really hard times which is really a turning point in life. I want to help my friend. From this far away what can I do? I have a helping hand but I am really worried, my hands won't reach out that far. But a solution is needed.
5 responses

• United States
26 May 07
Your hands may not reach that far, but I have no doubt that your caring flies across the miles into your friends' heart. Keep shining and be the star in the distance that your friend can look up and see whenever they need uplifting.

• India
26 May 07
Taken that the crisis is emotional and not financial, I would suggest you to lend your motivating words to your friends, as often as you. That could be through emails but voice chat is more effective. You can feel the soft, delicate moments and render your words accordingly. These phases are not easy to deal with, we kind of get very delicate and many a times even the normal circumstance could lead to hurts!! I have been going through some kind of emotional crises recently. I know how exactly it feels. Friends and family are there , consistent with their support and kind words but sometimes I do need my own space. Those times I would confide in myself only and I would hate someone coming in. so just be careful to understand the situation and DONOT intrude in her private moments. Good luck. I just wish she gets over it soon. PS: pls read HE instead of SHE if that is the case.

• India
26 May 07
Oh it is not at all financial. Yes I have been doing that often and she had partially came out of it. She is brave, wise and confident. But I am sure she is weeping within her, try to feel happy. I don't have a webcam or voice chat facility. Anyway things are getting normal. Thanks Mimpi for your suggestions, concern and support.

• India
26 May 07
i know how it feels, especially for the friends. Time is the best healer and things will be okay soon. God bless her.

• United States
26 May 07
all i can say is to keep in touch maybe thru emails, chat's, IM's, things like that. thank goodness for technology. it may just be TOO slow for what she needs. you may have to get a bunch of calling cards to keep in touch. i hope she's okay, and that you find a way to be there for her.

• United States
27 May 07
awesome! then keep it up!! it's a wonderful way to stay in touch!

•
26 May 07
Listening is the key, and if you both have a webcam, then this makes the conversation more intimate. Give her a shoulder to cry on, and be her sounding barrier. If she asks you a question, give her an answer. If not, just listen and let her get things off her chest. As long as she knows you're there, that will be all that matters to her. You obviously understand how she's feeling right now. Try to lift her spirits for her, and maybe even do something silly on cam, to make her laugh. She needs to get her confidence and self-respect back by the sound of it, and you can help her to find that. Good luck and brightest blessings.

• United States
26 May 07
The best thing that you can do for your friend is to be there for him/her. Just give them suport, listen to them and talk them. i know it may not sound like much, but in the end it is more than words can say. I hope that all is well, and that your friend get through these tough times without having too many more hardships.