Let the food be your medicine and medicine be your food.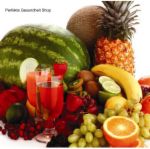 India
May 26, 2007 12:24am CST
What is a medicine for the humans lot of people ask this question.can I take pills,can I take meat,can I take herbs etc etc why dont we follow the rule let the food be our medicine and medicine be our food.We know our body is created by somebody else don't u think he knows how to cure our diseases also .A thing which can give u health should be able to heal our diseases also.A food which cannot be taken at the time of diseases means it cannot be allowed to take at all.Fruits contains all the things our human body needs to maintain and have a healthy life and it can heal u r diseases also.When all other foods doesn't taste good at the time of diseases if u notice we don't distaste fruits or fruit juices .if u try to eat a pill or drug it doesn't taste good at all,don't u think it is the sign of the body not to consume it . Some fruit facts Nature knows which food is suitable according to the climate conditions and if one take the fruits which avaible in his area he can lead a disease free life.don't mix fruits with another fruits coz the digestive enzymes are different and fruits digest so easily so when it consumed with other foods it has to wait in the stomach and will putrfy in the stomach which will lead one indigestion.don't mix sour and sweet fruits. ARE U A FRIUTARIAN?How many fruits do u eat daily?
2 responses

• India
26 May 07
You are are correct.Selective food is a good medicine

• India
26 May 07
Yeah it is true fruits have a healing remedy. They have certain curative properties to combat specific ailments and sickness. Hence eating fruits like apple, lemon, orange and pomegranate can aid the proper functioning of the heart and keep it healthy even in old age, Fruits like apple, date and mango have a direct action on the central nervous system. The phosphorus, glutamic acid and vitamins A and B-complex of these fruits exert a protective and tonic effect on the nerves. So regular use of these fruits in the diet will sharpen memory and prevent nervous exhaustion, mental tension, hysteria and insomnia. All berries, being extremely rich in iron, phosphorus and sodium, are highly beneficial for blood building and nerve strengthening. The lemon can be a good food remedy in case of liver ailments, indigestion and rheumatism. Watermelons make the best kidney cleansers. I love eating fruits. I daily eat fruits be it bananas, citrus fruits like oranges, lemon ...daily as they are good for health.

• India
27 May 07
You are right in fact i have found that those who is only at pure at heart means one is not addcted to his mind wll take or eat more fruits.people who are more positve.who care for otherrs,those people who eat those junk foods are addicted to the mind and their senses .they cant eat fruits and veg .they will always show negative character.one of the things is if one who choses or lives on more on frutis and veg and nuts (.i havent put in ot pracitce in my life)we may able to save lot of LPGAS which is using cooking and family can save a lot of mone y also.all those cooking vessels can be avoided also.