Why do some users manage hordes of responses??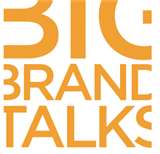 India
May 26, 2007 4:23am CST
while i can hardly see myself sailing into double figures, i have found many who end up having more than 100 responses!! i was just wondering is it just the BRAND NAME or QUALITY or BOTH. i think, PR is very important here and once you kind of settle down, making lots of good friends, becoming a common name, any discussion you post will going to rock! your BRAND will sale no matter what. what is your take on this?
5 responses

• Singapore
30 May 07
don't worry too much about the response, my dear...the most important thing is that you start quality discussions. but if it really matters, then i think the most important thing is to have a lot of friends. most of my responses comes from friends....though i have to admit that it has been quite some time since i have been active here.

• India
31 May 07
yes eunice, rightly said. i don't count on the numbers, i am happy with a few quality ones. i can do justice to all those who have responded. thanx.

• Israel
26 May 07
First of all they are very creative. I do believe that they have a special talent in knowing how to phrase things. They make every issue looks appealing, and peopel are drawen to their special technique of phrasing things, and writing an interesting story about that issue. I think that it does not matter what they will post, they will have a lot of responses. Ofcourse the many friends on their list is an helpful tool, but this is not the reason that they have so many responses.

• India
28 May 07
good insight into the matter, much appreciated. so, creativity is the key word!! thanx for sharing..

• United Kingdom
26 May 07
Well I don't know I think only 2 of my Discussions ever went over the 100 response but I do not know how people do it all the time do it all the time and how do they keep up with responding back I know on the 2 of mine it was hard to respond back lol

• Denmark
26 May 07
I think it's mostly considence, of course you have to create a nice initial post, but it's out of your control if people start discussing the topic with each other. If yout initial post leads to heavy discussion you will get a lot of responses. I'm not sure if affects your earnings though.

• India
28 May 07
yes, even i feel intial days are crusial. you gotta be very diligent in posting. idf you can manage good no. of posts then you have had it.

• India
26 May 07
It is not a difficult task to get more than 100 responses. I have seen a member here who have 30014 names in his friends list. He is requesting it to almost everyone here. It is quiet natural that among 3000 a minimum 100 members will respond to any useless discussions. That's just a money seeker's simple logic and trick. I won't go for that, I normally ignore them. Thank you

• India
26 May 07
yes, i agree. i feel networking is very important and once you do that , you have had it. but then, its time consuming and depends on the priority of the individual. have a great day.