Help! Can Anyone help me identify what kind of stone this is?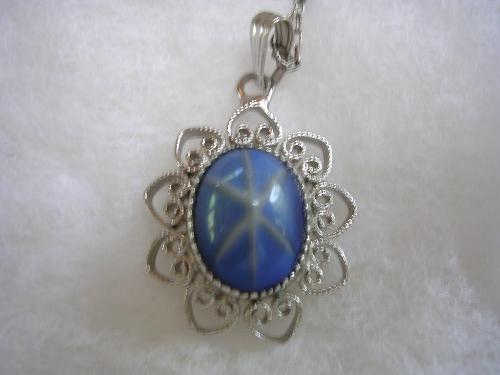 United States
May 26, 2007 3:31pm CST
Hello! I got this pendant from a yard sale, the stone is so beautiful and I thought it's a blue star sapphire. And my husband says it might not be one. So I'm asking for all of your help if anyone could help me identify this stone. Thank you and have a good day! Please look at the picture
4 responses


• United States
26 May 07
Go to http://www.gemhut.come/bstsph.htm and see those. Yours sort of looks like a very um . . . um . . . how do I say this nicely. . . cheap stone? The good linde star sapphires have the star that moves as you move the ring. Yours looks like it's painted into the stone and stays in the same place no matter what angle the light hits it. Maybe that's why your husband doesn't think it is one.

• United States
26 May 07
ok thank you for your help and you're right the star doesn't move like a blue star sapphire. i will surely check the website you gave me :).

• United States
26 May 07
It's called a star saphire. I have one just like it, only it's in a ring with 10 diamonds around it. I don't know anything about them, like if they are man made or what. . . but they are called Star Saphires. I don't have enough posts to put a picture here, but maybe I'll post it in a new thread so you can see mine to compare. Renae

• United States
26 May 07