Do you like fresh vegetables?

Indonesia
May 27, 2007 4:06am CST
In my country, there are many people eat fresh vegetables with hot chili. How about you? Do you like fresh vegetables too? How you eat them?
10 responses

• India
27 May 07
Fresh vegetables? ah.......ah.....oooooah! Sry feel liike vomiting! Wat to say more?

• India
27 May 07
yeah i like that salads with honey..... good to taste!

• Singapore
27 May 07
I dont like fresh vegetables with chili ,at least boil it for a while to make it hot and mix it with some sambal chilli

• United States
14 Sep 07
I love to eat fresh vegetables like tomato, cucumber, etc. as salad. With tomato salad mixed with green chilli and onion is highly tasteful and I can eat rice with this salad only. However, with rich food like biriany we always eat fresh vegetables salad.

• India
14 Sep 07
I take raw vegetables only in salads. I use tomoato, radish,carrots.cucumber, capsicum for making salads but i do keep them for a good time in water before cutting them as nowdays the use of pesticides has incresed a lot and the effect needs to be diluted. Otherwise all vegetables are cooked before eating them.

• China
14 Sep 07
Of couse,I think everyone like fresh vegetables,I like it also

• United States
13 Sep 07
I love to eat fresh vegetable.As a kid we uset to have a big garden and always in the summer I went there and eat a sweet peace or carrot.And it stayed with me till now.I love to peel a cucumber , carrot and cut tomatoes and just take with me in fron of tv.It s healthy , crunchy and tasty also.


• Philippines
31 May 07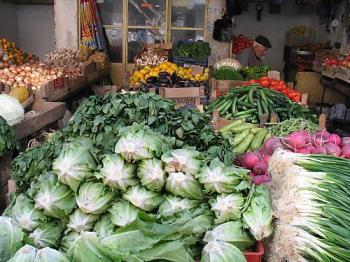 There are fresh vegetables that should be eaten raw but many are to be cooked and best are half-cooked. I eat lettuce fresh as salad, pechay fresh with just tomatoes and bagoong or salted small fish or patis, salt, or anything that gives taste. Fresh vegetables are good because the enzymes or whatever nutrients are not cooked as some are lost when cooked.

• Denmark
27 May 07
Yes I love fresh veggies, I actually prefer them that way, I hate them when they are boiled and all mooshy...