what does LOL mean?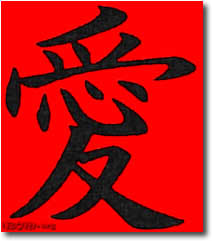 Philippines
9 responses


• United States
2 Jun 07
it means laugh out loud and it annoys me but i just think its retarded i grew up doin' haha not lol or some people will put lmao which means laughing my a** off i think thats stupid too dont really know why i dont like that one i guess for the same reason.

• India
27 May 07
it has 2 meanings as "laugh out loud" or "lots of love"..but not even once i ve used it in my msgs..but sometimes i receive it..i used to wonder guessing its meaning out of the two..!!!!!!lol!!!!!!

• Philippines
27 May 07
LOL means "laugh out loud". I guess that's what people say when they don't have anything to say at all.. hehe

• China
27 May 07
Lol is usually to express Laugh Out Loud or Lots Of Love when we chat. It is used to make you feel funny. Suppose when you are kidding someone, you will sometimes use Lol. It is just a funny word to make you happy though.

• United States
27 May 07
LOL means Laugh Out Loud! It is a term that means something is very funny and it caused them to laugh to themselves!

• United States
27 May 07
It means laugh out loud. And you say it when something is funny. For example: if the other person says something funny, you say lol. Or you can say it if you make a joke as well. It doesn't irritate me; I don't even notice it anymore because it's become such a major part of "internet language." I almost typed lol, but then I remembered it annoyed you. But it has gotten to the point where we don't even think before we type it. It's just an instinct.

•
27 May 07
lol is simply an example of textese and means laugh out loud. Of course, it doesnt always mean the person is laughing out loud but rather expresses mind ammusement blessed be

• Philippines
27 May 07
It is one of the jargons or lingo that you will encounter here at myLot. It simply means LAUGH OUT LOUD. Now that you know, you can start using it. It was good that you asked. Welcome to myLot and enjoy responding to various discussions.