do you have a best friend?

Philippines
May 28, 2007 7:52am CST
I think it's really hard for me to choose among my friends my best friend. It's just that they're all special to me. Well, if in case, I would choose my longest time friend as my best friend because we just complement each other. Do you have a best friend? What's your basis in choosing him/her?
4 responses

• Philippines
28 May 07
hmm..yep, I have a lot of bestfriend. And you're right, its hard to choose just one! lol. uhm, the basis of choosing? what you mean like, if you have many friends? Well...it would definitely be...being comfortable with the person. Cause if I feel comfortable with that person, then it'll be easy for me to be with her/him and its easy to share secrets and help each other out. The longest bestfriend I have is like, 21 yrs...and I'm currently 22. Ü . Were far away, but we still communicate...and were still there for each other.

• Philippines
28 May 07
yeah, we did...and she's like a sister to me. Her mom and my mom are bestfriends too...so, she'd be allowed to like stay in my place for the whole day and sleep over and stuff like that. Ü . BUt now, were really far away from each other...and I miss her so much...

•
28 May 07
Yes my best friend and I met when we were two years old and we have been friends ever since. There were times when we rowed but, we have made up and stayed friends for all this time. 28 years I think it's a long time to have a friend. We also have children a year apart from one another. My other best friend is my husband.

• United States
28 May 07
I agree with you that it is hard to choose who your "best" friend would be. I only have a few friends to begin with and each are special in thier own way. But like you if i had to chose i would chose one of my longest time friend, she isnt the longest time one but second and i would of counted the one i knew the longest but she decided to move away and never even bothered to tell me or let me know what and how she was doing and so the second longest time friend has always let me know things in fact she called me the other day to let me know that she too was going to be moving away all the way to Washington State and we live in Pennsylvania so she is who i concider by best friend and even though there is going to be like 3000 miles between us i know we stil will remain friends the best we can.

• Philippines
28 May 07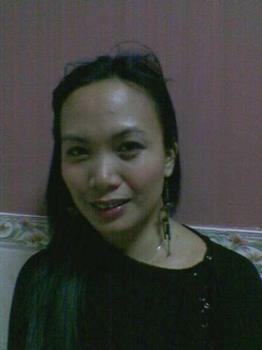 Yes,actually I have many friends but two among them is my best friend. My basis? My best friend is the one I can really talk too about my problems, my happiness, and everything I can share too. She has all ears to me and me also to her. Eventhough we can't see each other so often and even talking on the phone she has always space in your heart. And finally eventhough there are up's and down in your relationship she is always be your bestfriend through thick and thin.