My pear tree didn't blossom this year?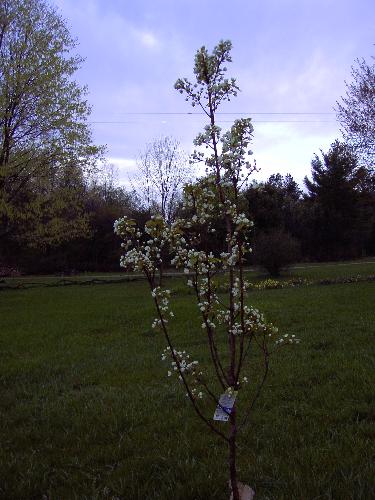 United States
May 28, 2007 9:56am CST
I went to Lowes Fall before last and bought a pear tree. The tree blossomed last spring. But this year there were no blossoms. I fertilized it last fall. The rain was very little this last Fall, I do believe that could be the majority factor. I'm not sure. Can anyone tell me what I'm doing wrong. I have a picture of how it looked last Spring.
1 response

• United States
28 May 07
Failing to break dormancy (not blossoming) is prevalent if the tree has a Boron deficiency. Please see this PDF file, which shows all the possible reasons why a fruit tree (and in particular, pear trees) might fail to blossom, have weird fruit, or weird leaves. Check it out! (You'll need Adobe Acrobat to view this file.) http://cru.cahe.wsu.edu/CEPublications/pnw0121e/pnw0121e.pdf I hope this helps you.

• United States
28 May 07
Thank you, I will check it out. Thank you for your response.