Snake,a solid-man...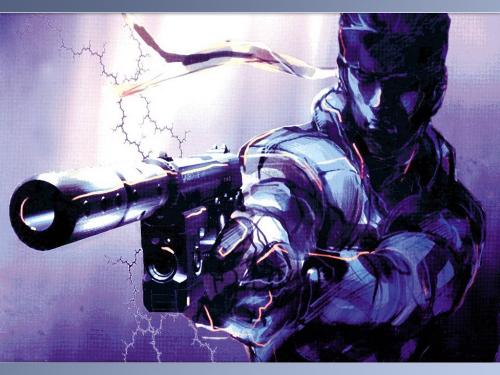 Italy
May 28, 2007 6:24pm CST
I've always been a fan of games,I played many many games,but I think that Metal Gear Solid is the best game ever seen.Although the second episode is a good game,the masterpiece is the first episode;it has an extraordinary and emotional story;Snake is a hero!!
5 responses

•
13 Jan 08
MGS is my favourite game. It outstrips the others in the series easily. MGS2 was just MGS with a new hero (and God was he a whiney brat?!). MGS3 is beautiful and the story is fantastic... the game play superb, the graphics amazing... but it's missing something. I think the friendships that Snake made are missing, and his subtle naivity. Big Boss wasn't SUCH a dupe. The bosses in MGS weren't half as wierd and bizarre as 2 and 3. vamp? Come on! And Fat Man?! Lets not get into The Boss' 'children.' Also, I think MGS3 is just too long. MGS' length is perfect.


• Philippines
29 Jan 10
Hello macubx and janp85? For me Metal Gear Solid and Resident evil are all best games because of their graphics. I also like the effects of the game, you know what i really want on any particular game? I want to see the movie scenes after finishing a mission.

• Philippines
29 Jan 10
I also believe that snake of metal gear solid was a solid man because his experienced form him to be a real strong man. I believe that snake is a real hero because he fight evil and save the world from being danger.


• United States
7 Aug 07
I've never played the first one but Sons of Liberty was great. I'm guessing that mgs1 is hard to find. I've never seen it anywhere...

• India
17 Jul 07
Hi pal! I am a die-hard fan of Metal Gear Solid 1! I think it way surpasses even heavyweights like Resident Evil etc.Sure they too are gr8 games but MGS 1 goes further with the emotions level,I particularly love the subtle love illustrated in Meryl-Snake relationship and am one of their fans. I have played MGS 100 TIMES AND STILL CRAVE FOR MORE!! Sons of liberty was also good but yup MGS1 WAS GREAT !!!