Amusment Parks

United States
May 29, 2007 2:18pm CST
Just curious....My family Loves amusment parks. DO you love em, or hate em, or are you indifferent? What is your fav park? Your fav ride? me...I dont like roller coasters much. I like the spinning rides...lie teacups...lol. And I like a good Log ride....water rides are nice too. I would have to say that my fav park is Hershey Park PA. We had sooooooo much fun when we went. I would like to go to Cederpoint someday.
5 responses

• United Kingdom
31 May 07
I am not to keen on them and that is why I am glad that my Kids are adults now and they can go themselves lol I don't mind going but I am not a keen on them The ones that I do like and we get them here are the ones that have the Zoo as well

• United States
31 May 07
I love to visit amusement parks for the rides and shows. My favorite park is Knott's Berry Farm where I buy some jams and jellies while visiting the area. Its so much fun to take my daughter to the park. She is now an adult and we went last year.

• Canada
29 May 07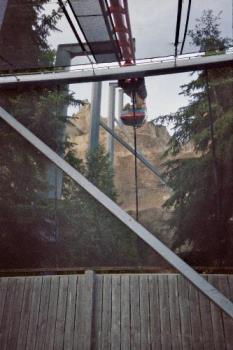 I'm heading down to Cedar Point in August and I can't wait to go. I've heard so many good things about it and I'm ready to have fun. Cedar Fairs took over all the Paramount parks, including mine here in Canada. We are coaster junkies, hence the reason to visit the "coaster capital of the world", Cedar Point. My favorite ride at Wonderland(my park), has got to be Vortex. It's an insane ride and it's pictured below. Every year it gets faster and faster, and that's what makes it better.


• United States
31 May 07
I live in Lancaster Pa not far from Hershey at all. We love Hershey Park around here. And if we just want to stay in town we go to Dutch Wonderland, ever been? I get on most of the rides with the kids cause daddy gets scared. I like things that take you up in the air. And pretty much any water ride.