Guardian angel...do they really exists?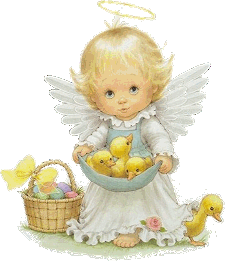 Philippines
May 30, 2007 4:37am CST
Do you believe in guardian angels? Well, I certainly do. Though i haven't able to see one of them but i do believe that each one of us has guardian angel who protects us especially in times of danger. Just happen an accident recently when our maintenance do the wirings on the ceiling and he slip and out of balance,then a portion of the ceiling fell off, just in time when i heard over a raging sounds and i was able to evacuate my area and then there goes the piece of wood fallen on my area. I was thankful for my guardian angel who help me in times like this. This is not the first time i was in danger and i know that his with me all the days of my life...guide me...always.How about you guys out there, do you believe in guardian angel?Do you have some experience to share with?
5 responses

• Palatka, Florida
30 May 07
Yes I defintly belive in guardian angels. There was a time over 5 years ago I was paralized due to a medication that I had took for multiple sclrosis. I had to be on oral steriods for a good month and I had lots of prayer I prayed for myself as well. After steriods I was able to move but I needed a walker for a while but at least I'm not in a wheel chair. I still and proberly always will need a cain though but that's alright because things could be alot worser.

• United States
30 May 07
One time my car broke down in a really bad neighborhood and we were so scare because we didn't know anything about cars and at that time very few people had cell phones. Well, a beautiful girl in a corvette parked her car next to us and ask us if we needed help. The amazing thing was that she started checking the car and suddenly the car started. We say thank to her and she smiled and went inside her car. The amazing thing was that as soon as we got inside our car we looked back and the car and the girl were no longer there. We didn't even hear her start the car and in a matter of seconds she was gone. As you know corvettes are very noisy and we didn't hear the sound of the car leaving. Until this day, I think she was an angel.

• United States
30 May 07
I do not believe in guardian angels, because if I really had one during all those times when I was abused and such, he must have been away or busy doing something else when I really needed him.

•
30 May 07
Yes, I do believe in guardian angels because when I was in a time of need, he appeared, inside a person's body, and guided me for eighteen months, through troublesome times. Then, knowing I was ok, he disappeared as fast as he appeared. I call him my earthangel, because he saved me from falling and put me back on my path.