summer holiday

Turkey
3 responses

• United Kingdom
30 May 07
Summer is my favourite season. Hoepfully this year the weather will be warm, the hotter it is the better. I like to have day trips to quiet places with natural beauty. I enjoy long walks in the countryside or along stunning coastal paths. I also like weekends away campin gin unspoilt areas. I like places where there are not many people. I enjoy going to areas that are new to me. For years I have travelled overseas and have only recently started exploring my own country.

• United States
30 May 07
I tend to like to vacation at places where they isn't alot of people because I like my vacation to be relaxing. But, this summer, we aren't going anywhere special except taking the kids to the Zoo, to the theme park, and little things like that. We just bought a new house and we excavated the side yard. We will be working on getting that in shape and landscaped all summer.. I just know it.

• Philippines
30 May 07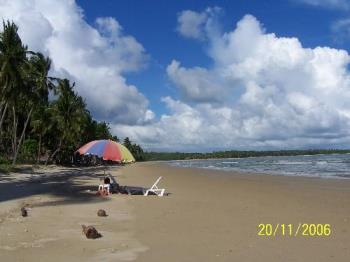 In my country summertime is always beach time. However, I don't like crowded/commercialized beaches. I love the sweet smell of the sea and the nice cool breeze. I remember when I was young my father would bring us to the beach almost every weekend and the whole family really enjoyed that.