HIV Children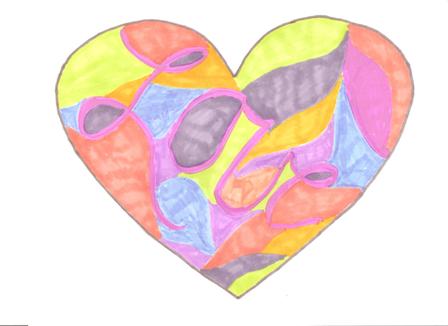 United States
May 31, 2007 7:09pm CST
A couple of years ago I read an ad in the paper from a hospital that was looking for volunteers to cuddle and rock HIV babies that had been abandoned. I very much wanted to participate but my grown children were totally against it. They were fearful that I would somehow contract the disease from these babies. Would you have been afraid to hole and rock these innocent children?
6 responses


• Norway
1 Jun 07
It is very difficult to go against the wishes of ones closest family. I understand that you did not want to do so. Even if most people know you do not get infected by cuddling an infected baby they are so scared of AIDS that they will not take any chances. It is a horrible disease so I understand that your children were afraid for you.

• Singapore
8 Jan 08
personally i guess if I know how HIV is transmitted, I will do it. Since i know that it cannot be passed through touch alone. Of course your kids might be worried that there might be accidents. And that from a cut on the kids blood might come into contact with you, and you might have cut from scratches or something. but if we are careful, I'm sure the incidence of passing the virus is very low. And these children really really need some love. It's so lovely of you to want to do this.

• United States
2 Jun 07
I can see from reading through the responses to this discussion that you are comfortable with the idea of close contact with HIV+ children and that you know that you cannot become infected with the virus through this type of contact. The issue seems to be the opinions of your grown children. It may be difficult to go against the advice of close family members, but I would do just that. Your grown children seem to need some further education about HIV, and I'm sure that the local hospital would be glad to provide that. Why not ask your children to become involved in the program also? The stigma surrounding those infected with HIV stems from fear of the disease. The best way to eliminate that fear is through education about the disease. Knowledge of the facts will go a long way.

• United States
1 Jun 07
I don't think the fear for me would be the catching of it. I think it would be the what if factor for me. See I have always been paranoid and to a far extent I must say. You have to know me good to know I mean no harm. I am so crazy when it comes to germs and catching of anything. My brother has full blown aids. I have no intentions on touching him. I am also not living in the same state as him either. I am all aware of the ways to catch this horrible infection. I can't tell my brain anything different. I would hold the sweet bundles if I could. I love kids and they are all innocent in my eyes. I still have to say I respect you for siding with your family. This has put our family at a stressful point.


• United States
1 Jun 07
I'm sure the hospital has safety precautions in place for any volunteers. You can't catch HIV from holding a baby. It's not airborne. I wouldn't have been afraid. Those poor things are starting life with a strike against them as it is.