The Great MyLot Witch-Hunt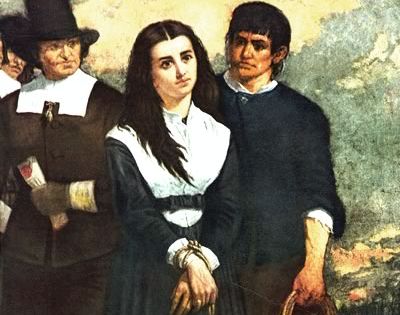 Canada
May 31, 2007 7:14pm CST
I guess I'm a little fed-up, even though it's been a few weeks since this happened. I didn't post a discussion about it when it happened because I figured I'd calm down and get over it, but it's continuing to make me mad. It seems like everytime I join something online where there are other people to interact with, a witch-hunt breaks out for cheaters, scammers, spammers or otherwise. Normally I just ignore the forum posts about people pointing out suspected cheaters (et al), but for the first time in my life, I got pulled into it and it got personal. Someone accused me of being a cheater on MyLot. Why? Because I lost all 800+ posts in one night. The user accused me of having several MyLot accounts (my referrals, of course), posting offensive topics, plagiarism, posting offensive pictures, etc and this being the reasoning I lost all my discussions and responses. They actually had the gall to tell me (I'm paraphrasing) to quit lying to myself and everyone else and that I KNEW deep down why I lost all my discussions. I didn't have a clue. Don't you think if I knew, I'd be hanging my head in shame for attempting to cheat and being caught? I certainly wouldn't be broadcasting my lack of morals and the repurcussion! As if it wasn't bad enough that I'd lost the past 2 months worth of hard work with no explanation at all during a week or lots of real life personal highs and lows for me, this user had to go rub salt in an open wound and accuse me of lying and being deceitful??? And the worst part? I don't recall them ever responding to any of my discussions. I don't even recall ever seeing their name before so it's highly unlikely I responded to a topic of theirs. They likely didn't have a clue who I was or am, and had probably never read a single thing I'd ever written. Yet this user stood in judgment of me, accused me of lying and cheating and since I didn't have my old discussions to refer them back to, I had no recourse. Well, MyLot figured out the GLITCH that caused my account to lose all of it's responses and discussions, so they're all back now. I understand that MyLot users want to keep the content on the site high quality, but please, think before you shoot. I'm sorry for my friends that have been following this saga of the missing posts and that are sick of hearing about it, I really needed to vent about this.
2 responses

•
1 Jun 07
Hi Bree, First off i have to say I am slightly worried that you are talking about me as I once speculated that the reason why people may lose all their posts is because maybe they violate the rules and have more than one account or are their own referrer. I don't recall saying it to you though and was just really a general speculation as to why posts go missing. So if it was me then sorry but I really doubt it is. Ignore them, some people on here are total losers and act all hgih and mighty and think they know it all when really they don't. They also might be sitting at their computer just laughing and not meaning to cause you so much offence. SO why was all your posts deleted? I am dying to know.

• Canada
1 Jun 07
Oh no, not you at all. Speculation is one thing, this was something completely seperate. I haven't got a response from MyLot yet, just logged on last night and saw my earnings and posts were all back up to normal numbers. From what I can glean from the messages I have got from them in the past few weeks, though, I assume it's just a glitch as they were 'working hard to find the root of the problem'.

•
1 Jun 07
Och well, you know you didnt do anything wrong so just curse this person and move on. OR We could do a witch hunt on them and go be horrible. I am so good at it. Who is it?

• Canada
1 Jun 07
*LOL* I suck at being vindictive. Well their first reply to me was on this discussion. See if you can pick out the right one.

• United States
5 Jun 07
WEll, people are ignorent... it's worth more money to have one name and post dicussions... if you make up names just to get referrals - you only get a very small amount for referrals...duh!