Have you seen my weiner?


Canada
7 responses

• United States
1 Jun 07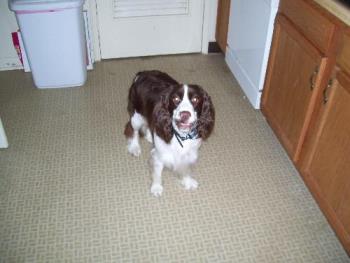 Well sort of! I had an english springer spaniel named Dixie. Unfortunatly her half brother attacked my mom, since they had the same dad my parents were all worried about her being with the kiddos so now she's with them. Maybe she'll come home soon.:( I miss her. I liked weiners until a friend of mine, she has two, anyways they get poop juice. like runny poop type stuff comes out of their butts sometimes, she said it was because of the size-how they are really long, the poop gets compacted and some dribbles out. YUCK now I dont think I could have one.

• United States
1 Jun 07
LMAO see, now you probably dont want a weiner, hehe. Yep she has two. Isn't that special?? hehe


• United States
1 Jun 07
I love Shitzu's too they are too cute. Tiny furballs with legs. Actually I really want to get a Sheltie which for those who dont know that is a mini collie. Right now we have 2 cats, 2 birds, and 4 kids. Honestly I think that is enough animals for now. LOL

• United States
1 Jun 07
I think that little dogs are cute, however they can be positivly annoying. I think that when you walk down the road an see a bunch of little dogs in a yard yipping at you its just iritating. They make very high pitched yipping noises, and getting them to be quiet is just impossible. I do agree that they are cute little dogs the, my husband calls the ankle bitters though.

• United States
1 Jun 07
Wait? Your weiner? Now your shitz? oops U. Hahahaha! I prefer to leave your weiner and shitzu alone. I own a beable named uster. He's my best bud. That's Buster in my avatar. HAPPY POSTINGS FROM GRANDPA BOB !!~

• United States
1 Jun 07
beable? named uster? I'm laffing so hard I can't even type. It's a BEAGLE and his name is BUSTER. Hahahaha!!

• United States
1 Jun 07
I thought beable was the sound a tassle made against a rasin? Hmmm? Hahaha!!


• United States
1 Jun 07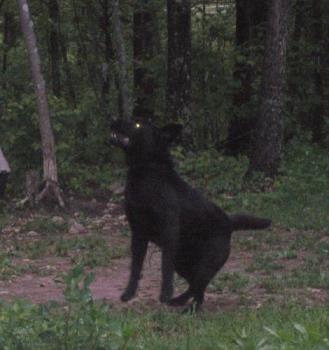 We have a pair of brothers....they are black labs and they both weigh about 95-100 pounds each....they are huge....my 26 yr. son brought home one of these puppies when it was 6 weeks old....my 5 yr. old had a fit and had to have one too...so my olderson when to the people who had sold him this puppy...all that was left was the runt,,,so he brought it home to our youngest.....He named him "Little Bit"....he loves that big horse of a dog so much!!

• United States
1 Jun 07
We currently have three dogs: a 15 year old Chihuahua/Terrier (she's the resident old lady of the household), a 1 1/2 year old Australian Shepherd, and a 5 month old Australian Shepherd. We used to have a Shih Tzu, but we gave him to a friend and he is the most spoiled dog ever. The funny thing about him was that he loved the beach. And out of all of our dogs, he'd be the only one that would actually go swimming.