I think you type about religion because it gets the best responses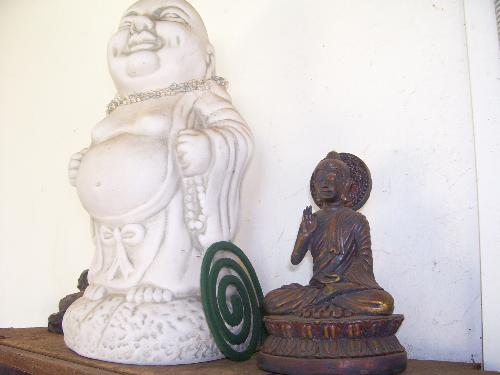 Australia
June 1, 2007 6:35am CST
I think you guys type about religion because it gets the best responses. Is this true for you?
3 responses

• Malaysia
17 Jun 07
tredale,im telling you the true,i hate about religion discussion.once it getting started,means endless war is begun.i even dont know the peoples fighting in religion discussion,are they really fellowers in live,or just fellowers in forum.maybe they have really bad attitute in real live,they ljust ike to judge here for make them feel honor.i saw the truth is most of them start the discussion,like they want to pick a fight,they are not start the discussion to solve problem.

• Canada
17 Jun 07
Hi tredale (409) I am a new myLot member and decided to touch in and answer your question from my perspective. Religion does seem to be a hot button for a lot of people. For me I am always interested in people's religious viewpoints becuase it reveals how open or closed their minds actually are. They may be religious but not spiritual and there are many who are not locked into religious dogma but are very spiritual. Facinating subjects for sure.

• Netherlands
1 Jun 07
Well isn't that judging a whole community like one muslim does something bad and now all muslims are bad because they are the terrorist and all terrorists are muslim. Please think before you write something down.People don't start discussion because of the responses.They become friends.