What's your favorite season?

United States
June 1, 2007 6:47pm CST
First off, how many seasons are there where you live? Which is your favorite and way. Here in the Mid-Atlantic Region we have 4. My favorite is seemingly the shortest of all - Spring. Before it gets hot and muggy but after all chance of snow, ice and cold are gone and we can put away our heavy coats and sweaters. I like cool mornings and evenings, with comfortable days in between.
5 responses

• Indonesia
2 Jun 07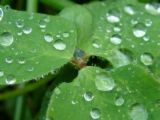 There are 2 season in my country, dry and rain season. i like rain season. i like to smell wet ground after raining and watch the drops of rain water. and after rain, all the world around just like being wash by nature:)

• Indonesia
3 Jun 07

the rain comes just for a view hour every day. hur short of.. you know something? sometimes rain also make my heart blue. suddenly i felt lonely sometimes and miss somebody, i don't know who? hahaha .. its true.do you know why?


• China
3 Jun 07
Hi,MJLami.I live in China.My hometown also has four reasons.Spring,summer,autumn and winter.I do agree with you.Spring is the most lovely season.In this reason,i can take off those lumpish clothes and boots.The body will easy.i love walking in the Spring mornings.Especially,the flowers bloom in this reason.It seems the air is aromatic.The leaves turn green.Green stands for the beginning of the life.You can make a good plan in this spring.It could easier to become true.:}

• United States
2 Jun 07
I live in the midwest, and we get all 4 seasons here as well. My favorite is definitely spring. It's not too hot and it's not too cold. You can go outside in shorts and a t-shirt and be completely comfortable. The only downfall is right at the beginning of spring when my allergies act up a little bit. But even with that, spring is still my favorite.

• United States
2 Jun 07
We have 4 seasons here on the East Coast. Summer, Autumn and Spring sometimes can be rather warm. Spring can also be rather cold and rainy. Winter can either be mild or severe. Personally I prefer fall myself. I love the colors and the smells that come with Autumn.

• United States
1 Jun 07
My favorite is also Spring because the winter is too darn cold and the summer is too darn hot. Fall comes in at a close second because I'm most comfortabel during each of these months. If it were 72 degrees year round, I think that would be perfect!