Payperuse is UP!!!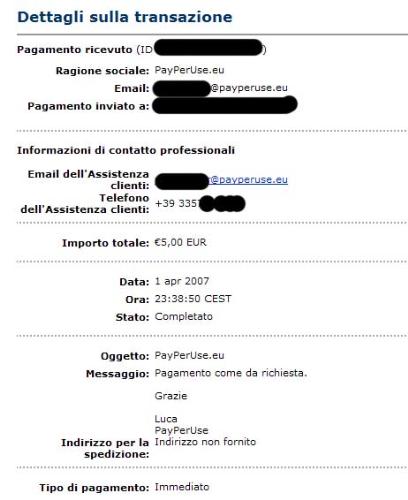 Italy
June 2, 2007 3:04am CST
http://www.payperuse.eu/pages/index.php?refid=204 An old pay to read/click. It's returned, more strong than before! 15 click of one cent each one 15 email of 1-1,4 cent each one All the other payment proof are in the site in my profile! Let's start eraning!!!
3 responses


• Italy
23 Jun 07
Yes i think so, too. Very serious, very fast (when not experiencing DB problems) and very simple to use.

• Italy
9 Oct 07
this situated one is one of the best ones . 0,5 Cent pays you or 1Cent . optimal situated in order to earn something of moneies . in order to enroll itself under of me gone on this http://www.payperuse.eu/pages/index.php?refid=gianluka20 address . it would make very it appeal to me if you enroll yourselves under of me . hello

• Finland
1 May 08
I'm also already a member of it. Thank you anyway and good luck with your referals. :)

• Italy
9 Oct 07
unfortunately are already registered and can not register under you did it otherwise you this favor . i hope to soon get minimum threshold for payament . goodbye