Do you use yahoo mail BETA?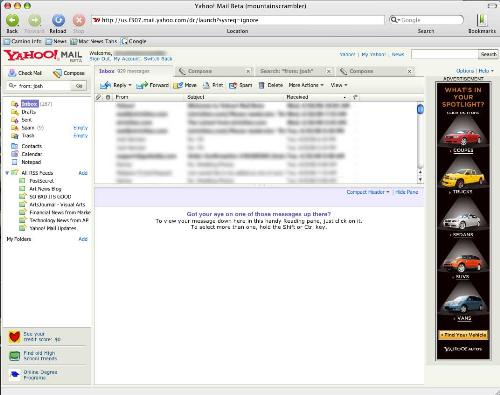 India
6 responses

• Philippines
5 Jun 07
yes i tried yahoo beta too but same as what you feel dude it looks like theres still missing, looks like need for more improvement

• India
5 Jun 07
In my view yahoo BETA mail service is more better than older yahoo mail. You r interested in old mail because u r not familir with the new one since the new BETA is having new features of creating new folders and messages to drag and drop and can even have a messenger too try it. It is different compare to older.

• Philippines
4 Jun 07
same with me i think i'm not comfortable on using it. so far i'm satisfy using the old one...


• Philippines
25 Jul 07
No, i don't use yahoo beta. I tried it once and return my yahoo email to the original one. One of my comment to yahoo beta although it is easier to use and easy to modify the mails, i got problem in loading the page, it takes long time to load and most of the time does not display in my PC correctly. So original email setting on my yahoo browser is what i prefer.