Are You Looking For Online Earnings?

United States
June 3, 2007 10:37am CST
There's a new kid on the blog!! Check out my site for links about earning money online. Before you do, please understand the links I've placed are not the typical 'get rich quick' schemes; rather, these are the simpler 'pay-per-click' or 'content writing' or 'survey participation', etc. They do not pay a lot for participation, but it can add up after a while. Please visit: http://www.w1z11-earnmoneyonline.blogspot.com/ Good luck!
4 responses

• India
3 Jun 07
hey mate...leme chk them out......but when u say u get paid..what range u talking bout like per month in $, is it ood money? thx and cheers


• India
4 Jun 07
sounds worth it, ill ty too....all the best hope u make some good money too. BTW-Have u tried mginger? Cheers

• United States
4 Jun 07
OK...good luck to you, too! I looked at mginger...looks like it's just for cell phone use? I'm not much of a cell phone user. I only use TracFone 'pay-as-you-go', which is costly at the "per minute rate", but I use it only for occasional use and/or emergencies, so it only costs me $10-$15 per month. If mginger would cost me 'minutes', I'm guessing it might not be worth it..(?). Thanks for your post & tips.


• United States
3 Jun 07
You are welcome to check out my blog as well. I made over $1,800 last month and plan to do even better this month. =) http://achieve-financial-independence.blogspot.com/

• United States
3 Jun 07
You did very well! I do not make anywhere near that, I can assure you...though I wouldn't mind if I did! I'm hoping to build up to something "meaningful" soon, but I'm afraid I'm still learning. Just curious...did you end up buying one of the packaged training programs to learn the best things to do, or did you figure it out yourself like I'm trying to do? Thanks for your post & tips.

• Mexico
3 Jun 07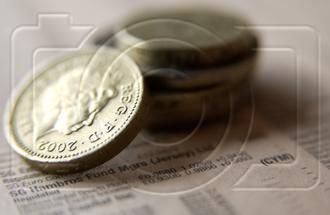 thanks a lot for the information, i only try myLOT but i don´t see a great results so maybe i have to try another programs. I will visit this website as soon as possible. i hope that this website will be international so i can participate