Has anyone ever heard of the Meniett device for Meniere's treatment?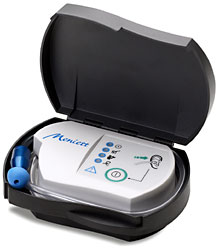 Murfreesboro, Tennessee
June 3, 2007 11:39am CST
Friday I went to see my doctor for my Meniere's, and he not only made my diet stricter (no eggs, no dairy, no peanuts) he mentioned the possibility of my trying this Meniett device if diet and medicine didn't control my symptoms. I've been having some pretty severe vertigo and hearing problems, and nothing seems to be helping. Apparently the device is a "Low-Pressure Pulse Generator" and requires the placing a ventilation tube in the ear. The patient testimonials on the manufacturer's website look nice, but I can't find anyone online to actually talk to who has used the device. It's expensive, according to my doctor, and getting insurance to cover it is a struggle. Has anyone heard of this thing before? Here's the website for it: http://www.meniett.com/
4 responses

• India
6 Jun 07
I really don't know anything about this technique of treatment, but I do know a thing or two about Menier's disease, as my mother was a sufferer. She would get sudden bouts of tinnitus and loss of balance. She would barely be able to stay on her feet, and that ringing in the ears could be pretty painful and nauseating too. She heard about Reiki healing and decided to do a course in it. We were initially pretty skeptical about it, but she started practicing it regularly. During the first fortnight itself, she said that the attacks were less severe. We thought that it was just having a placebo effect on her, but we were pleasantly surprised. She continued for a month and then the attacks stopped altogether. This is not to give you hopes that might turn out to be false or whatever, but it worked for my mother. I just thought that it might help you too. The best part is that it only takes a few minutes of practice everyday and my mom has not had a single attack in the past year. Give it a try. It can't hurt. Peace and God bless, CV.

• United States
6 Jun 07
What is Riki healing? Is that where you sit on the bed and flop yourself over while turing your head? If so I have tried that and broke the stay in my bra while doing it. LOL. I got stuck with my bra stay is the only thing that came out of my doing thoes exercises. The exercises I did was to reset the sands in the inner ear. If that is your problem then it works fine. I have meniers in my left ear or something else. I do have total body jerking "seizure like" activity, balance problems, problems when I stand up I sometimes start to shake/weave back and forth. I will finally stop when I grap ahold of something and stop the world from spinning. I can have a total body jerk when standing up and I have fallen down, when I am sitting down sometimes the jerks are stacked and happend one right after another. My twin sister does the same thing and she was diagnosis with MS. I have something some doctors think it is Meniers and some do not. So I live with this. Some days I walk without a cane and somedays I have to use a walker.

• Murfreesboro, Tennessee
6 Jun 07
Thanks for sharing, complexvanilla. I don't honestly know a lot about Reiki, but it couldn't hurt to look into! At this point I would try just about anything, my loss of hearing at crucial times is getting very frustrating, and I'm so tired of falling down and being bruised all over, as well as all the vomiting. =(

• India
7 Jun 07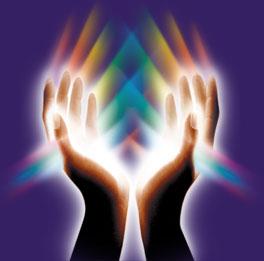 Reiki is a form of spiritual practice, often compared to faith healing, proposed for the treatment of physical, emotional, mental and spiritual diseases.It was a technique that was pioneered by the Japanese in early 20th century. Practitioners use a technique similar to the laying on of hands as well as gestures in the air, which they say will channel "healing energy" Practitioners state energy flows through their palms to bring about healing. I got this info on wikipedia. You can learn more about reiki by googling it up. There must be a center that teaches reiki healing somewhere near you. The net is your best friend!

• United States
31 Oct 07
I've been told that I most likely suffer from Meniere's. From the descriptions of the symptoms here, I must have a very mild form. I have constant tintinitis, fullness in my ears, periods of hearing loss and I definitely has dizzy spells. I don't have them like you have described. Are you able to drive? I would be very concerned about trying to drive. I find it more irritating than debilitating. I guess I am really lucky.

• Murfreesboro, Tennessee
31 Oct 07
Those sound exactly like the symptoms I had when I was diagnosed with Meniere's. Though now, after months of being treated for Meniere's, they're saying I have a neurological problem instead. *sighs* Still, the medicine they put on is helping some, not making the vertigo go away, but making me able to work through it better. In fact, I'm going back to work next week! Eh, I don't know about driving, because I don't drive anyway. Has to do with past trauma. Wow, I can't believe you don't find it debilitating! Even now, when I'm doing somewhat better, there are days I can't even get up because of the vertigo. As soon as I go to get up, I'll just fall back down!

• United States
31 Oct 07
I guess I am really lucky about the vertigo. I was diagnosed with hydrocephalus in 2002. I had been blaming the balance problems and tinnitus on that. It wasn't until the periods of hearing loss that I was told about Meniere's. When my shunt was implanted for the hydro the fullness in my ears disappeared for a few months. I guess we are just very complex people.

• Murfreesboro, Tennessee
31 Oct 07
Yes, very complex. I'm kind of annoyed right now because apparently I was misdiagnosed, though I suppose it's still possible that in another few years they'll decide I do have Meniere's after all or something. I'm glad yours isn't so bad actually!

• United States
5 Jun 07
I am so glad you wrote I am a Meniers suffer. I have had a lympherectomy with a vestibular resection because of the vertigo with the nystistagmus in 2002. The attacks of eyes rolling around in my head would last for three hours. For those three hours I would lay on the floor and vomit and pee myself because of the vomiting. (its a lady thing) I think then was find for a bout a year and now I am back to bouts of dizziness, and the hole nine yards. I am completly deaf in my right ear. I have done research and more people who have meniers also have had Graves disease have you ever had graves disease? I have tried the Meniett and it did not work. It only made me more dizzy. I would try it before trying anyone one of the surgeries. Some people thing it is great but not me. The Dr has to put a tub in your ear first. I ran into problems with with tub afterwards and ended up with a sever ear infection because I fell into the pool. That is another story. The problem with any of the surgeries is that the change of more hearing loss is greater. By using the Meniett there is not hearing loss involved and what if it works. I know when I bought it, if it did not work I could get my money back and I did. Good luck. Now I know about the caffeine and no salt what is eggs, dairy and peanuts got to do with the meniers?

• Murfreesboro, Tennessee
5 Jun 07
I actually don't know anything about Graves disease, teapot. I'll have to look it up. I've peed myself because of vomiting before too, teapot. No fun at all. Of course I also sometimes pee myself when I sneeze these days. Bleh. =p I hadn't heard that you couldn't swim with tubes in your ears, though I suppose it makes sense. That makes me really sad to think about, since I love swimming. Still, I think if the diet doesn't work I will try the Meniette. Thanks so much for sharing your experience, I'm sad to hear it didn't work out for you! Apparently the eggs, dairy, and peanuts are things that a blood food allergy test turned up that I could be allergic to. I don't really understand because I'm so used to having major allergic reactions (like I do when I eat mushrooms) so I never considered that I could be allergic to things and not even know it. Weird, eh?

• United States
6 Jun 07
My ear infection was caused because I got water in my ear. If you want to go swimming in with the tube in your ear then you need to put a ear plug in your ear. This is something you need to discuss with your Dr. I am sitting here writing this letter while spinning all over the room. I feel some days are so bad I just stay in bed while other days are so good I work and play from 5am to 10pm. I do know stress makes things worse. Good luck with you.

• United States
6 Jun 07
I have never heard of that disease. It certainly sounds awful and I am so sorry that you suffer from it. I do hope the device works for you. If you don't mind I will say prayers for you.

• Murfreesboro, Tennessee
6 Jun 07
Thanks, susieq! I really appreciate any prayers you say for me, and your kind words! =) It is a pretty horrid disease. I can't believe that I never heard about it before I was diagnosed. You'd think something that affected people's lives in this way would be more common knowledge, but it's hard to get people to understand how serious it is since they've never heard of it. I have to re-explain it at work every time I have symptoms there it seems like.