Has anyone used Xoom.com to send money?

Canada
June 3, 2007 3:43pm CST
I´m thinking that this might be the best way for me to get my money from my Canadian Paypal account to my husband´s bank account here in Guatemala, but I´m hesitant to send money without some feedback. Has anyone used this site to send money? What was your experience?
3 responses

• India
6 Jun 07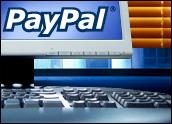 Dear GuateMom I have taken payment through xoom.com many times.. It's totally safe .. all you have to do is just create your account in xoom and then it will give you the option -- to upload funds through paypal into xoom.. It's really convenient -- I used to take -- online bank transfer in my bank account and get the money in my bank account within 2 - 3 working days time. I suggest you that you can go for it.

• Canada
7 Jun 07
Thanks, I just wanted to make sure that someone else had used it. It is cheaper than going through a Canadian bank account because my bank takes a HUGE chunk in fees for the transfer, so I am going to try Xoom for the next payment I receive. Thank you very much.

• India
10 Jun 07
Yes dear it's cheaper, safe and convenient .. Thanks for the best response :)

• United States
9 Jun 07
my husband uses xoom.com alot. its very easy for him to send money thru xoom coz they take it out directly from his washing mutual account and send it here in the philippines...their fast too...and its more like a bank to bank process thats why you can totally trust the site.

• Malaysia
6 Jun 07
I registered with Xoom.com and thought that I can use that to transfer my online money to my bank account or check and i was disappointed to find that my country is not even supported for those transactions... I wish they could have mentioned that before I complete my registration. Anyway, my apology for not answering your question... I believe that there are some members here, especially those from India, have used that service before.