csi has got to be the best forensic programe

Spain
6 responses

• United States
4 Jun 07
It's a great show, but as Cyril Wecht has stated, its as unrealistic as it comes. (Those who don't know good ol Cyril should look him up, he's had one heck of a career as a Medical Examiner.)

• Venezuela
5 Jun 07
I agree with you on the unrealistic part, but it's an entertainment show... if I want to see the real deal, I'll watch a documentary. Despite the exaggerations I think it's a great show because it can encouraged people to investigate, I often have saw something in the show that pique my curiosity... I'll do some research and vòila I learned something new. In that respect, I also like Bones. It's very interesting and you can also laugh with the characters interactions.


• United States
27 Dec 07
I like the original CSI best, but I do think it's one of the best programs on television. The characters I think is what makes the show best. Grissom is a great complex character. I don't really get the same feeling from the other characters in the other CSI shows. I just wish CSI wasn't on at the same time as all the other shows I like to watch.

• United States
26 Dec 07
The techniques are cutting edge, but most of them are not done anywhere near how the "real" CSIs do it. Fingerprint analysis can take up to a year to analyze. There are millions of millions of millions of finger prints in thousands of different databases. The only time you get a match in under an hour is when you know who you are looking for and then you have one or two possible people to scan it against. Same thing with DNA -- can take months or years to analyze and match to someone else. But the show is good entertainment even if it's not realistic.

• Malaysia
5 Jun 07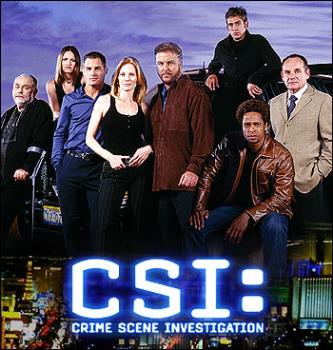 i love to watch csi! it amazes me how they come up with the storyline and they seem to have like all the gadgets in their lab to do their investigation, it's cool! and i love how the three guys (grissom, horatio and mack) - they rarely get angry with their subordinates, but instead they're very supportive! sometimes it's hard to find a boss like that haha^_^