To smoke or not to smoke?

Romania
June 5, 2007 9:04am CST
It's a simple question, call it curiosity if you want. I'm not interested in moral or immoral, healthy or unhealthy, recommended or unrecommended, or other similar bul$hit... We all know that earth turns around the sun an smoking is bad. So to smoke or not to smoke? and why? excluding the stuff above, and reasons like "It's causing cancer". Pleasure? Relaxation? Bad taste? Dizziness?
11 responses

• United States
27 Jun 07
I tried to smoke years. For a reason that I can't mention lol I Never tried again and I'm happy for that because... Hey Dan, relax a little, you are making it hard for me to answer your discussion. What is the real question? Smoke or not to smoke and the answer is obvious to me but when I open the discussion, and I spend time reading it, you tell me not to mention the stuff... hmmm Okay. I really don't know what to answer if I don't mention the stuff above :-) Take care Dan and don't be hard on people who want to answer your question.

• Romania
28 Jun 07
well... a more relaxed human being than me I don't think will ever exist... the target of the question is quite precise... but the answer is hard to get. Why? because people hide them selfs behind stupid motives where is nice and cosy... well I don't want that, so I tried to put out those idiotic motives;)

• United States
29 Jun 07
Hi Dan. I read some of the answers and you got some interesting ones heh? Not like mine lol Okay Dan, relaaaaaaaaaax :-) Have a nice day and hey! Don't smoke! Take care friend!

•
11 Jun 07
to smoke. i like smoking. shoot me :P

• Philippines
11 Jun 07
I am not a smoker. I did try them before but I quit simply because It's out of my budget. ;)

•
13 Jun 07
i know the budget feeling. but i still ain't quiting :))

• United States
10 Jun 07
I don't smoke because it makes you stankand it makes your teeth yellow an it makes you house and car stank. After a while you will be so brokebecause they cost so much anyways.

• Philippines
7 Jun 07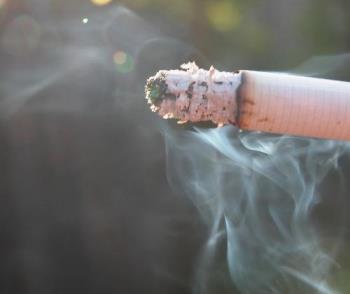 I asked my smoker friends why they smoke, all of them said it's because its very relaxing and it relieves stress. That's their reason why they smoke. They asked me why I don't, my reason is because I really hate the smell of it. So that's it, simple reasons why to smoke or not to smoke?

• Malaysia
5 Jun 07
If regardless of all mentioned issues, I still don't know what's the reason of smoking. I do not really know the joy or pleasure of smoking, I guess I just don't enjoy it. Moreover, I do not like the smell of the smoke. So, regardless of the health issue, I'll still go for "Not to Smoke".

• Philippines
17 Jun 07
depends, if you are used to it then go on.... nobody cares it's your choice and your body right.I wanted to smoke but i can't stand the smell i really can't take it. i respect those women who smoke because i think it's their way to release their tensions.for them, it is a therapy i think????i don't know if my ideas are right.

• United States
15 Jul 07
Pleasure, relaxation...it's a great tool. Smoke too much, yeah, you'll get sick. Bad taste? Yeah, most people don't dig it. If you want to relax and get some pleasure from a smoke, heck, smoke cannabis.

• Philippines
14 Jul 07
Hello Dan!(",) I don't smoke. It's my personal choice and I would like to have a clean living with no vices can that threaten my health. I don't smoke because I would like to be a model of my own profession (nurse, which is to be a model of healthy lifestyle.(",) Have a great day!(",)

• Philippines
25 Jun 07
not to smoke! i dont like smoke at all. bad smell. my husband is smoking but not near me. he respect the air i breath

• Guangzhou, China
5 Jun 07
Not to smoke. As it'll be good for yourself and others.