What Should I Do With Canadian Coins?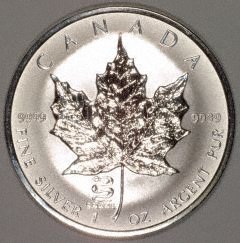 United States
June 5, 2007 2:16pm CST
What Should I Do With Canadian Coins? For the past few years I have tossed Canadian change into a jar. Well, the jar is overflowing. When I lived in San Diego there were money exchanges that would accept paper Mexican bills but not change. What do I do with about $80.00 in Canadian coins?
4 responses

• Canada
5 Jun 07
Well, I'm a Canadian... I would offer to buy them and give you a money order for them but how would you get the coins up here? I don't think that you could mail them but I do understand that coin is useless because you can't change it in.... It is a thought. if you can come up with a solution I wil buy your money from you (fair US/Canadian exchange rate) and send you a money order (rather than a personal cheque) so that you know that I am really paying you. If you can find a way to get me the change I will definitely do this.

• United States
5 Jun 07
I will have to check at the post office and see if I can mail them to you. I know about fifteen years ago I had a pen pal in Canada and he would get tons of coins from his pals in the USA and they never had a problem getting them through the mail. I'm going to see how much it all weighs and see how much it will cost to get there .. it might be cheaper for me to just save it all up and go there for a weekend vacation. LOL

• Canada
6 Jun 07
Let me know what the post office says. I penpal and I have received coins from around the world but not $80.00 worth lol. We could maybe split on shipping, if you wanted just to make things fair. But yeah, you could sve it up and come to Canada on a vacation, our dollar is almost par with yours (thank bloody god, it's about time!) there are lots of great things to do and beautiful things to see. Let me know, I might be able to offer advice on where to go and what to do as well as good lodging etc... I've travelled extensively across Canada.

• Defiance, Ohio
5 Jun 07
Most places take Canadian coins in the USA. They just can't be used through machines. Like soda or vending machines. Or you can go to an international airport. Most of them have a place where you can exchange foreign money. I don't know if there is a limit on how much you are allow to exchange at one time thou.

• United States
7 Jun 07
i would take it to the bank-they should exchange it. they'll probably take a cut,though.

• United States
5 Jun 07
The vast majority of money exchanges won't accept change. There are charity boxes at many airports by international arrivals that take foreign coins though - flight crews that work with the charity take the coins back to those countries and exchange them. Also, the Canadian dollar and the US dollar are getting close to equal in value. When that was the case previously, US and Canadian coins were used interchangably, so you might be able to just use them again soon.