how much time do you keep the same phone?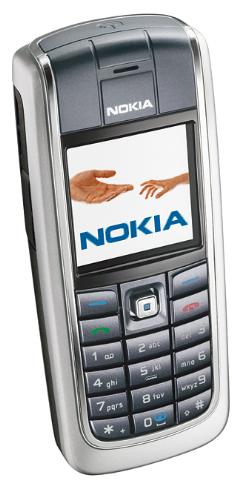 Romania
9 responses

•
5 Jun 07
I usually wait until my current one is at deaths door to be honest. But at the moment I have 2 mobiles as I have freinds on different networks who it is cheaper to phone on one of the phones depending on the networrk. Also they both offer very different reward schemes that are both beneficial and money saving to me.

• United States
6 Jun 07
I usually keep my phones for a few years or more before I change them. I had my previous cordless phone for several years. The only reason why I threw it away and got a different used one at a thrift store was because I could get the different one for cheaper than it would have cost to replace the battery on the previous cordless phone.

• Canada
5 Jun 07
I change my cell phone whenever the contract runs out. My newest contract is for 2 years. So I will have to wait for two more years before I change my phone again since I just changed it in March. I do this for a couple of reasons 1- I am bored of it and 2- it is usually starting to not work that great, battery won't hold charge ect...

• United States
6 Jun 07
I usually keep my phone for a year or year and a half. However, I'm supposed to keep it for 2 years, until the contract is up. Its just they usually break before that 2 year time period so I have to switch them out early.

• Sweden
5 Jun 07
it depends on my mood. there are times when just after a few months, i sell my old phone to replace it with a new one. but there are also times when i don't. like my old phone. i kept it for more than 4 years. and when it broke down, it's the only time i replaced it with a new phone. i have a nokia N73 now and i love this phone. i have it with me for like 10 months now. and i don't have any plan in selling it and buy another one. maybe it will last another 4 years for me.

• United States
5 Jun 07
well the cell phone i had, I had for four years, it was really old and could not hold a charge for anything, well yesterday i lost it while riding public transportation, I called the lost and found department for my city but i havnt recieved a call back about my phone... so guess what? Time to get a new phone... lol


• Sweden
5 Jun 07
that's how i do it, too. some of my phones have sentimental value and so, i keep them as long as they are still useful to me. but if not anymore, i just buy another one and don't even sell it. i just keep it in a cabinet.

• Philippines
5 Jun 07
i will keep my phone until not yet destroy i dont need new model for only showing to someone because e are just using for calling and send message.

• Germany
5 Jun 07
I am on my third Nokia Handy right now, an outdoor handy with color display. No, I do not change cell phones quickly. I average 4 years per mobile phone and get a new one when the old one breaks. I just need it for occasional phone calls and short messages. I do not need the new features. My indoor phones I have even longer.