what do you think???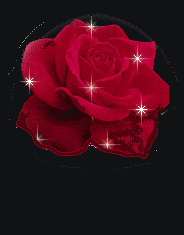 United States
June 5, 2007 9:53pm CST
I have been working from home for the past few weeks. Well I need your opinion on something. I applied for a job with our local pharmacy and well let just say the interview wasn't pleasant. You see I have acid reflux that has destroyed my voice. I can talk but I sound like I have laryngitis I have been like this for 3 years now it doesn't affect anything I do well the manager told me I was waisting her time by applying for the job. My family wants me to sue them for discrimination what would you do. According to my nephew who is in law enforcement it is illegal to discriminate against some one with an illness or disability. So I ask again what would you do???
3 responses

• United States
6 Jun 07
Wow, what pharmacy was this? I would definetly take action. For them to say it was not pleasant and that you were wasting her time is just downright rude and uncalled for. Go get em!

• United States
6 Jun 07
The discrimination is not right, or okay, but do you honestly want to work for this person? She could have put it in any other way and not been rude. If the job required interaction with customers, the law would probably favor the pharmacy because they could insist that your lack of volume would seriously affect your ability to perform the duties required. It would be your word against theirs, and time, and a lawyer to boot. I am subtle enough, I would just make sure as many people as possible knew about it, and see if I could ruffle the feathers of a few custgomers. LOL. I know it is not a laughing matter, but I would look somewhere else, this store is not worth the bother of fighting.

• United States
6 Jun 07
I think its terrible that they didnt give you a fair chance to work and show them what you can do. Its totaly not right and many people have acid reflux. I have a family member who just had to have his esaphogus replaced because of it....and as many people who have it....goodness, do they think all these people dont need to work?????