Watching yourself in T.V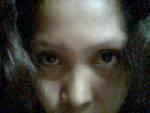 Philippines
June 5, 2007 11:44pm CST
Would you consider yourself being a housemate of Bigbrother?For me yes..because I would want the people to see me on t.v so that I show the people who sometimes misunderstands and judge me that I am not who they think I am..
1 response

• Philippines
6 Jun 07
Yes if given a chance I want to be a housemate. But in my perception you dont need to be a housemate, seeing you on tv just to prove yourself who you are. Even though you are not a housemate just be yourself and I am pretty much sure that people will understand you by being you.

• Philippines
6 Jun 07
yeah you're right... but if ever, if ever I'll be housemate setting aside that issue, I would love to live with a group of people with different personality and to live without the usual things you love, no t.v and all those stuffs..it would be a great challenge for someone who love life..whacha think..?