Spongebob!!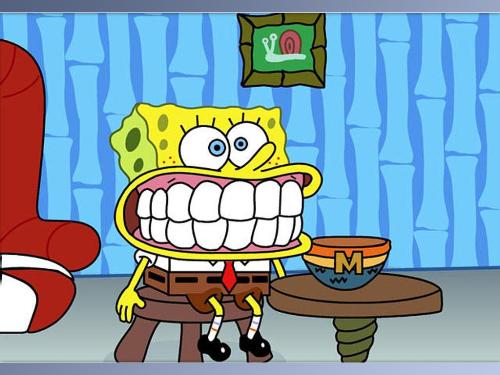 Philippines
9 responses

• United States
27 Jun 07

• Philippines
30 Jun 07
As an adult maybe you can see the humor of this cartoon but for children I wouldn't recommend it. Why? would you wish your child to immitate a dumb sponge?

• India
22 Jun 07
well Ithek. Im 28, but i often watch spongebob, if i am surfing through the channels. I quite like it, as well as the crazy and hilarious things that he does......really worth a watch fo ppl ho havent..Cheers

• United States
8 Jun 07
I love Spongebob! I have an entire collection of spongebob stuff that I decorated my son's room in, all gifts over the years. If it has his face on it, we probably have it. I find the show to be hillarious, and silly all at once. It's a simple concept, a sponge who lives to work, and loves to play. ( really do think they should make more episodes though, I am getting to where I can give a detailed account of the shos just by reading the title.) :) I have seen a lot of worse shows, I think this is quality programming in comparison.

• Philippines
7 Jun 07
yup, i watch it and i like it very much! he's so funny, and patrick too! they're so childish.. i also watched it's movie. i've enjoyed it so much...


• United States
7 Jun 07
yeah I watch this show pretty much every day I love this show and its one of my favorite shows on nickelodian and I dont know why but I like falling assleep to this show its very relaxing so a lot of nights I just put one of the dvds in and fall assleep to it. I just wish they made more episodes i hate how they make one once every month or two why cant it be a regular show that has it every week the writers must be very lazy.

• United States
7 Jun 07
I watch SpongeBob every day as well...but only because my son LOVES SpongeBob!! It is his favorite cartoon ever, whenever it is on he will be right there watchig it. I guess I would probably watch it every now and then even if my kids didn't want to...I find myself laughing when I watch it!! SpongeBob rocks!!!