will they be disbanding soon?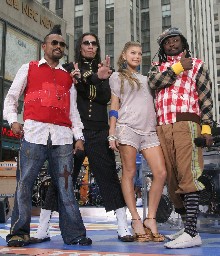 Philippines
June 6, 2007 10:16pm CST
there are rumours that this cool group will be disbanding anytime soon... how true?
4 responses

•
10 Jun 07
They can't disband. They're like the coolest group out there. Producing good quality songs. I'm hoping this isn't true.

• Philippines
11 Jun 07
i hope so too vanityxdoll... i hope so too...

• China
8 Jun 07
oh no ,i don`t think and won`t believe ,they r excellient i like their music very much.....longing for their new songs

• Philippines
12 Jun 07
I can't believe the band will disband...I hope not..They are one of my top favorites..Their music is so lively and keeps me from falling asleep when am doing something boring.


• United States
29 Jul 07
I don't think their breaking up.