When you had enough....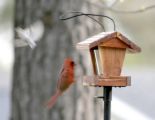 Philippines
7 responses

• Philippines
10 Jun 07
i am a very patient woman, having four kids has tested that patient. but when it comes to relationship sometimes patience differ in meaning. someitmes its not right but its okay. but when it comes to pushing you to the limits and to the edge again and again and again (well once is enough twice is too much and trice is unbearable)so pack your bag and leave. it is the time to say enough is enough. do you know that song? enough is enough

• Philippines
10 Jun 07
but we woman mostly are like that playing a martyr role, but we still have ENOUGH in our dictionary. do you have seen already the movie of Jennifer Lopez.... Enough is the tittle.


• United States
13 Jun 07
When whatever is happening has come to the point where it isn't comfortable for you. Or if it keeps up like this you will become violent real quick.Or when it comes to food or a meal, you can't eat another bite.

• India
8 Jun 07
It happened to me several times especially, when I am receiving a negative response while submitting a project at my office or with my friends. But I could see on many ocassions that , they will agree me at a latter time and immediately this concept of "enough is enough" will be faded from my mind

• Richards Bay, South Africa
8 Jun 07
I picked up 5kg being inactive and sitting here spending too much time at he computer. I will be 49 this year and my metabolism is slowing down and enough is enough, I will have to go on a diet or do more exercising, because if I'm not careful I will weigh a ton before I'm 60! lol!!!!!

• United States
8 Jun 07
When I genuinely feel that I've really exhausted every possibly conceivable way of achieving something, and there's truly nothing more that I could possibly do, in fact, to actually attain such, then I could perhaps consider admitting that it seems like enough is enough.

• Philippines
7 Jun 07
in a relationship, if staying in it causes more pain than joy, it is time to take a decisive stance. make your mind up when enough is enough. in a family, when abuse and trust is lost, perhaps it's time to think on reminding the family members to be more extra careful otherwise enough would be enough, family ties might be severely affected. in the job, why do you have to drown yourself into bitterness and discontent towards your boss or partners if you feel things won't work out at all for good anymore. life in general, if negative aspects of life outweigh the positive then it would be easier to say enough is enough. either you stay or bid goodbye.

• Philippines
7 Jun 07
By releasing everything you feel inside your heart, maybe when it comes to any emotions like hatred, anger, frustrations, disappointments, depression and so on and so forth...I can say enough is enough when all this things are completely being vanished and deleted from my thoughts and heart...and so I could start a new beginning and a new phase in life to move on to a more brightest and wonderfuly life ever.