I started farming...NOOBS!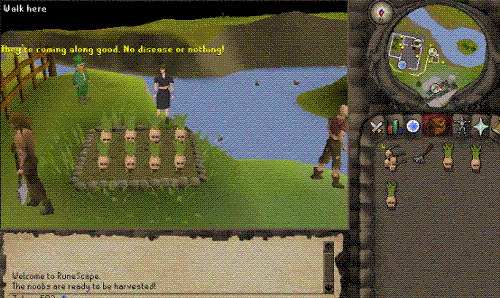 7 responses


• Canada
9 Jun 07
stop ruining the game! its cause all those stupid noobs! STOP PLANTING NOOBS!!!

•
11 Jun 07
I will join you in your conquest. ALL RUNESCAPERS R AT AN END! The great noob crop of 2007 will destroy you all! there is nothing you can do. Lumbridge castle will become the center of everything, and armys of noobs will beg you dry. We will command noobs to follow you to the ends of the earth just for 5 coins. Hundreds of baldies will line up and surrond the citys. There will be no yews left. IT HAS COME

• Canada
12 Jun 07
noooooooooooooooooooooooooooooooooooooooooooooooooooooooooooooooooooooooooooooooooooooooooooooooooooooooooooooooooooooooooooooooooooooooooooooooooooooooooooooooooooooooooooooooooooooooooooooooooooooooooooooooooooooooooooooooooooo!!!!!!!!!!!!!!!!!!!!!!!!!!!!!!!!!!!!!!!!!!!!!!!!!!!!!!!!!!!!!!!!!!!!!!!!!!!!1


• United States
9 Jun 07
Farming isn't I currently have 30 farming and am soon planning to get it to atleast 35 or possibly 40. Good luck with the farming and I hope your plants don't die. =)


• Philippines
8 Jun 07
Good luck it's a good one and very profitable. Just give more time and effort. My father is a farmer too and we helped him...that was during my younger years.