They eat small (dead) children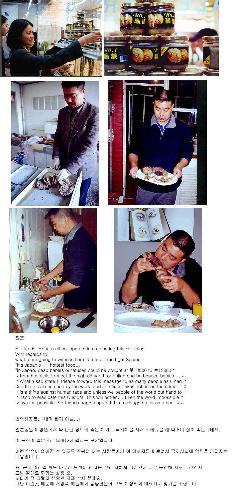 India
June 8, 2007 2:34am CST
Hi hope we all join in eradicating such an evil thing, what i have mentioned here is a fact and sent to me by mail by one of my friends.. The hottest selling food in japan now is dead babies or foetus and they are bought for nearly 10,000 It is called as grilled or barbecued babies.. you can see the picture i have uploaded here and if it is not clear lave ur mail id and il meil it to you.. Hope someone takes action against this and please pass it to your friends also
7 responses

• Philippines
14 Jun 07
It is NOT true. I repeat...It is NOT TRUE. Thank you.

• Philippines
8 Jun 07
is dat true? my gudness dats terrible, its an evil thing... how true is dat?! i cant imagine eiwww, babies are humans y do dey it dat... pls confirm if it is true...

• Australia
8 Jun 07
Oh yuk this is horrid, who would think to do something like this the poor parents. I couldnt think of anything worse. It turns my tummy just thinking about it why why why is all I can think to say. I know the japanise have eaten lots of strange things in the past but this takes the cake. I will help how ever I can and hope you get a lot of support goodluck.

• Philippines
9 Jun 07
O O O O! MY Gosh! Is It true? Which part of japan can do that horrible thing? As I have known from japanese people they really loved children especially for babies even its still a fetus, they keep and take care animals like their own child --- how come they can take it? roasted or broiled fetus and eat it? O gosh! We live in japan For long time but we never been heared that such horrible news!

• United States
8 Jun 07
This is not true. http://www.snopes.com/horrors/cannibal/fetus.asp