Sign In - Sign Out - Make it easy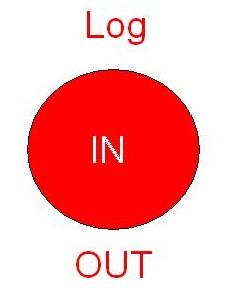 India
June 8, 2007 4:12am CST
We daily open our accounts to check mails etc. For that we need a user name, a password. Whenever we want to log in we need to type the user name and the passward. It's not an easy task but you can make it easy atleast on mylot,adbux etc. as i'm doing this. Try this if u own your own computer otherwise some body may try to play with your account. So if you don't want to enter daily the user name and the password then avoid pressing logout button. You simply close the windows by clicking upon the red cross that is there on the top-right corner of the window. Next time when you'll open these sites you'll get direct access to your a/c that too without typing the username and the password. You can try this. Atleast it is happening with me.
2 responses

• Macedonia
8 Jun 07
Maybe u can simply get software for remembering your password ? it must to work if you are tired to check mail everyday(2000 times) then check it only once per day omg simple answer :) i hope i helped you

• India
8 Jun 07
Thankx but i think in my case there is no need of any special software and above all it's free. lol.....

• India
8 Jun 07
but its better for you to signout because you know its not good thing to close the window without signing out.. it takes just 20 seconds to login so better to give habbit of signout and this technique won't work with yahoo BETA mail because they are maintaining session so it will log you out after 1-2 hours