This is amazing!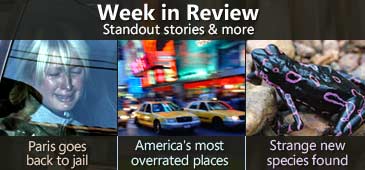 Northern Mariana Islands
June 9, 2007 5:54am CST
So I was logging in to MSN to check my email when something caught my eye...It was the picture of a pink and black toad! Aparently scientist have just come across this new species...I was in ahhh...It amazes me, how we continue to learn more about the species that we live with on this earth and feel that such discoveries makes this life more and more interesting everyday. What do you think of this discovery?
3 responses