Can you climb a coconut tree?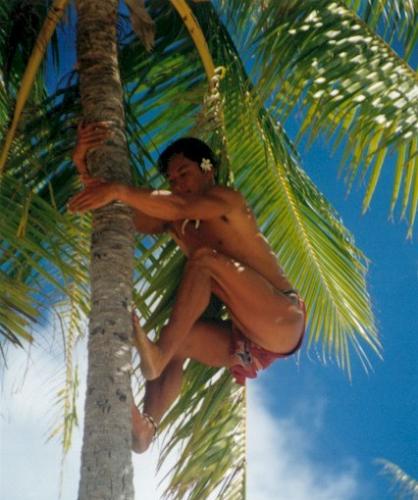 India
7 responses



• Philippines
24 Apr 13
Hi balasri, Yes, I do climb coconut before when I was young but now, I don't think I can.


• United Kingdom
13 Apr 10
I don't think I could climb up a coconut tree. If I tried to go up a coconut tree I would get sore legs. I traveled to the Seychelles with my ex-boyfriend. He wanted to get a coconut so he threw a large stone upwards. It hit a coconut that fell to the ground for us. It was a delicious coconut and we ate it that evening at our guest house that we were staying at.

• Philippines
29 Mar 10
whoa... that's the hardest tree to climb.. i can't ahaha

• United States
9 Jun 07
I don't know. I have never tried.