Do you move your hands while walking.??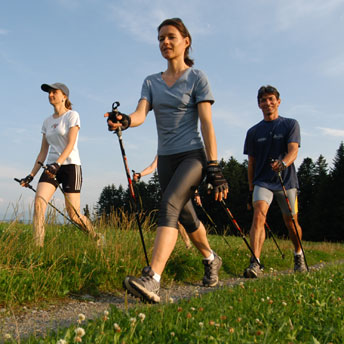 5 responses

• Philippines
9 Jun 07
yes, and i think its normal.and walking is good exercise too, and while walking you must move your hands to have balance.

• United States
9 Jun 07
When I walk my arm swings. I am not sure if this is what you mean. I don't move my hands as most times I am carrying bags. If my hands are swollen as they often are outside. Yes I do tend to move them or they cramp up and hurt.

• Singapore
9 Jun 07
Haha, that's what I told one of my friends long ago. He had this "problem" too. He would swing his hands wildly while walking - even though he is quite lean and walking slowly. I told him how comical he looks and he sort of changed after that. For me, I do not swing my hands wildly when I walk. I like to... float fast more like it. It sounds funny too, come to think of it LOL. :P

• Canada
9 Jun 07
There.was.a.study.done.years.ago.on.that.very.trait...It.turned.out. that.people.who.don't.swing.their.arms.when.walking.had.some.kind. of.mental.illness.caused.either.from.heavy.medications.or.an.injury .to.their.heads...So,.feel.free.to.swing.away.while.you.walk,.it.simply .means.you.are.mentally.healthy!

• India
15 Jun 07
yes i do it always.Actually i can't walk properly if i don't move my hands both ways while walking.It comes natural